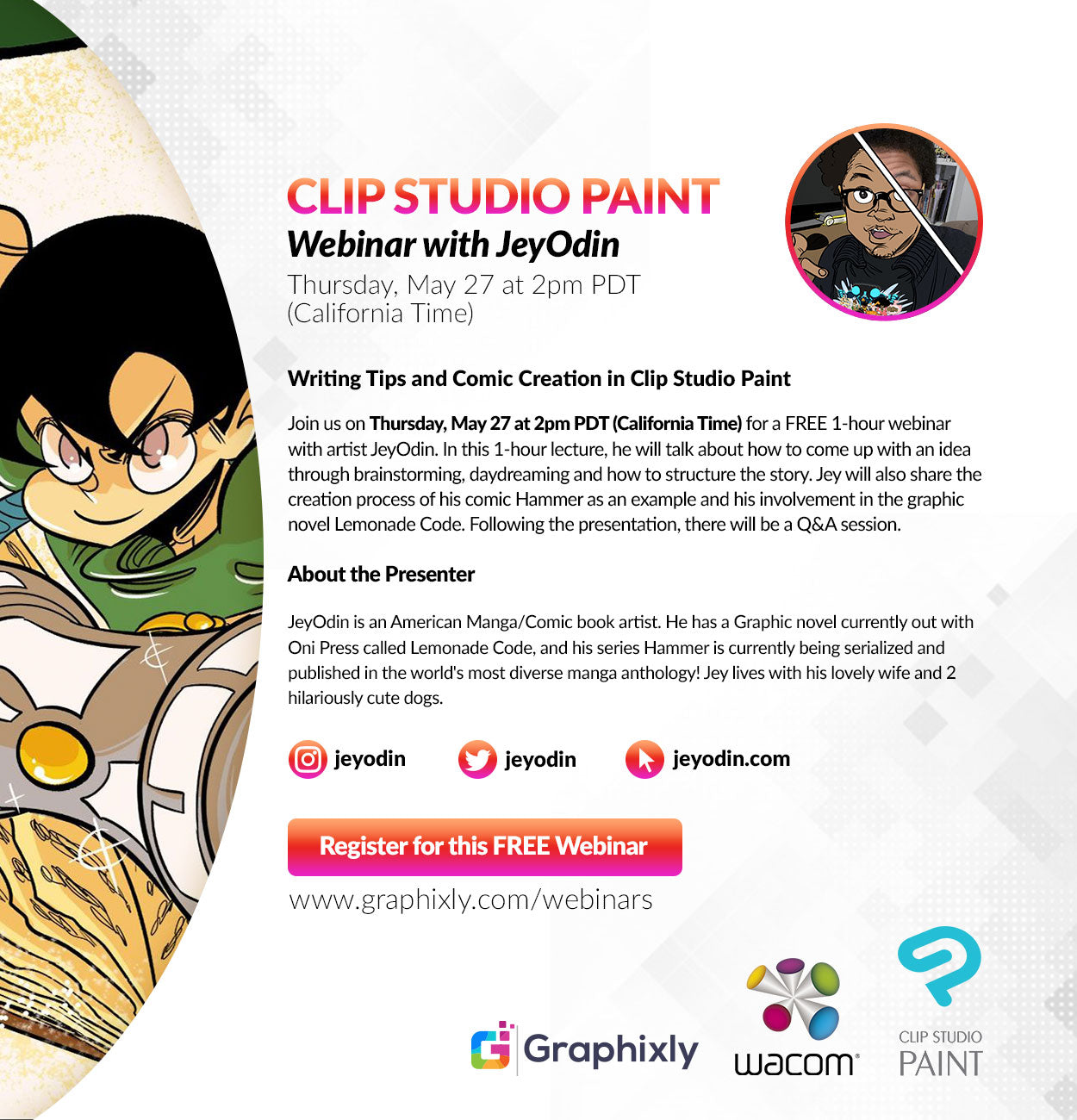 Writing Tips and Comic Creation in Clip Studio Paint with JeyOdin
Contact Graphixly @
WATCH THE WEBINAR RECORDING HERE


Please register for Webinar - Writing Tips and Comic Creation in Clip Studio Paint with JeyOdin:
Click here to register for this FREE Webinar
Description
Join us on Thursday, May 27 at 2pm PDT (California Time) for a FREE 1-hour webinar with artist JeyOdin. In this 1-hour lecture, he will talk about how to come up with an idea through brainstorming, daydreaming and how to structure the story. Jey will also share the creation process of his comic Hammer as an example and his involvement in the graphic novel Lemonade Code. Following the presentation, there will be a Q&A session.
Click here to register for this FREE Webinar
About the presenter


JeyOdin is an American Manga/Comic book artist. He has a Graphic novel currently out with Oni Press called Lemonade Code, and his series Hammer is currently being serialized and published in the world's most diverse manga anthology! Jey lives with his lovely wife and 2 hilariously cute dogs.
Website:  jeyodin.com
Twitter: jeyodin
Instagram: jeyodin
0 comments