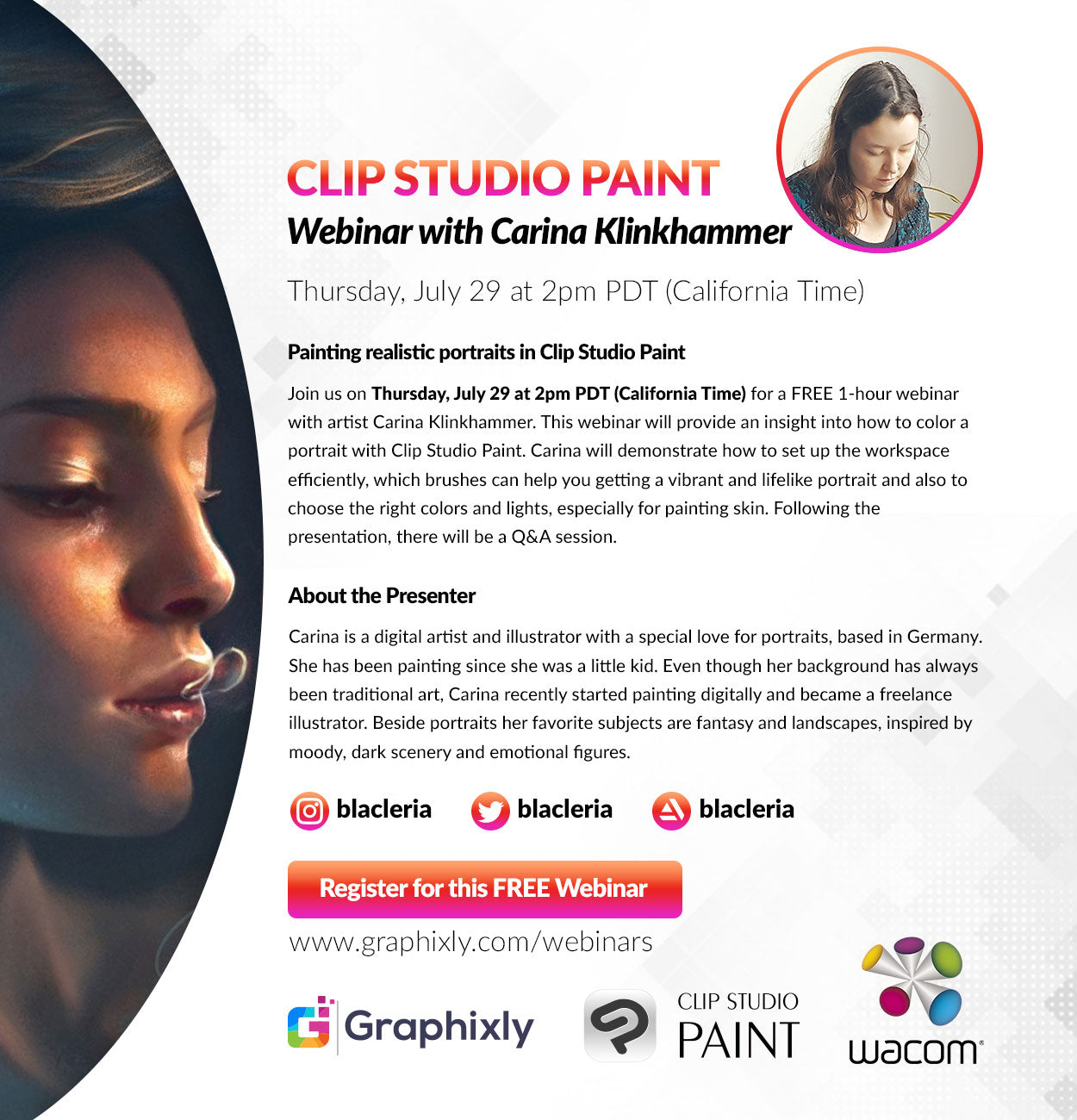 Webinar – Painting realistic portraits in Clip Studio Paint with Carina Klinkhammer
Contact Graphixly @
WATCH THE WEBINAR RECORDING HERE
Please register for the Webinar – Painting realistic portraits in Clip Studio Paint with Carina Klinkhammer:
Click here to register for this FREE Webinar
Description
Join us on Thursday, July 29 at 2pm PDT (California Time) for a FREE 1-hour webinar with artist Carina Klinkhammer. This webinar will provide an insight into how to color a portrait with Clip Studio Paint. Carina will demonstrate how to set up the workspace efficiently, which brushes can help you getting a vibrant and lifelike portrait and also to choose the right colors and lights, especially for painting skin. Following the presentation, there will be a Q&A session.
Click here to register for this FREE Webinar
About the presenter



Carina is a digital artist and illustrator with a special love for portraits, based in Germany. She has been painting since she was a little kid. Even though her background has always been traditional art, Carina recently started painting digitally and became a freelance illustrator. Beside portraits her favorite subjects are fantasy and landscapes, inspired by moody, dark scenery and emotional figures.
IG: @blacleria
Twitter: @blacleria
Artstation: @blacleria
0 comments