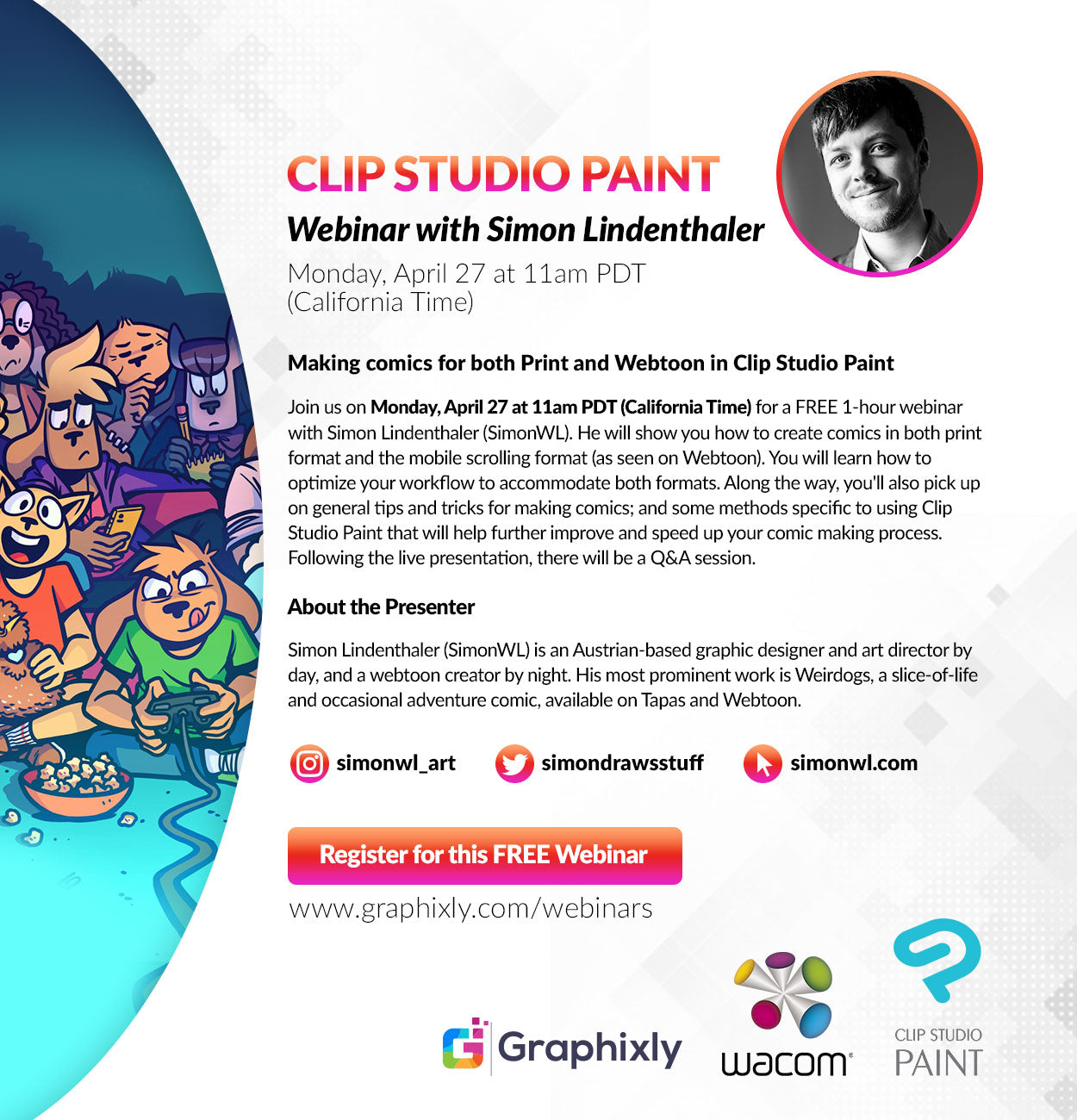 Webinar - "Making comics for both Print and Webtoon in Clip Studio Paint" with Simon Lindenthaler
Contact Graphixly @
WATCH THE WEBINAR RECORDING HERE



Please register for Webinar - "Making comics for both Print and Webtoon in Clip Studio Paint" with Simon Lindenthaler:
Click here to register for this FREE Webinar
Description
Join us on Monday, April 27 at 11am PDT (California Time) for a FREE 1-hour webinar with Simon Lindenthaler (SimonWL). He will show you how to create comics in both print format and the mobile scrolling format (as seen on Webtoon). You will learn how to optimize your workflow to accommodate both formats. Along the way, you'll also pick up on general tips and tricks for making comics; and some methods specific to using Clip Studio Paint that will help further improve and speed up your comic making process.
Click here to register for this FREE Webinar
About the presenter
Simon Lindenthaler (SimonWL) is an Austrian-based graphic designer and art director by day, and a webtoon creator by night. His most prominent work is Weirdogs, a slice-of-life and occasional adventure comic, available on Tapas and Webtoon.
IG: @simonwl_art
Twitter: @simondrawsstuff
Website:  http://simonwl.com/
0 comments