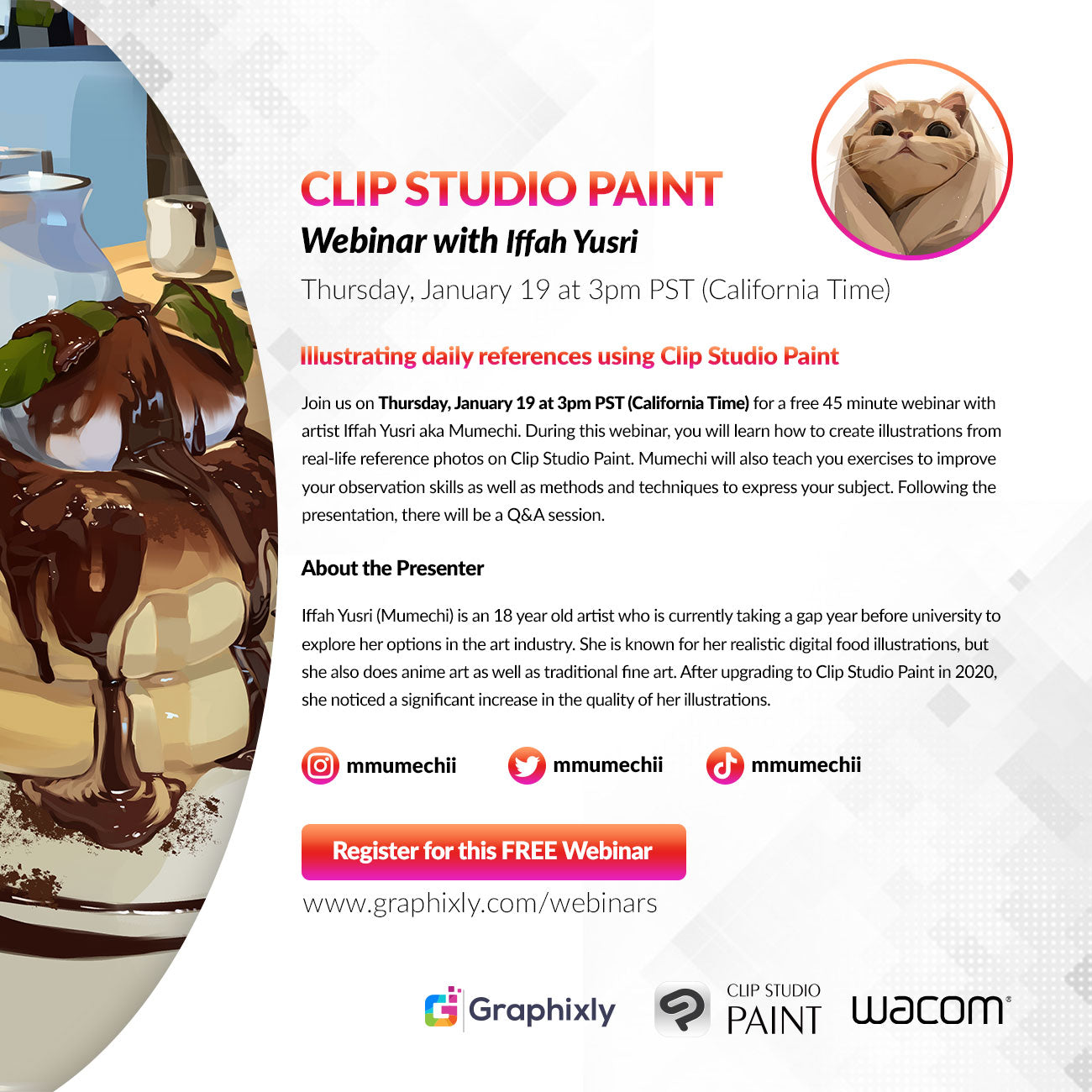 Webinar – Illustrating daily references using Clip Studio Paint with Iffah Yusri
Contact Graphixly @
WATCH THE WEBINAR RECORDING HERE
Please register for the Webinar – Illustrating daily references using Clip Studio Paint with Iffah Yusri:
Click here to register for this FREE Webinar
Description
Join us on Thursday, January 19 at 3pm PST (California Time) for a free 45 minute webinar with artist Iffah Yusri aka Mumechi. During this webinar, you will learn how to create illustrations from real-life reference photos on Clip Studio Paint. Mumechi will also teach you exercises to improve your observation skills as well as methods and techniques to express your subject. Following the presentation, there will be a Q&A session.
Click here to register for this FREE Webinar
About the presenter
Iffah Yusri (Mumechi) is an 18 year old artist who is currently taking a gap year before university to explore her options in the art industry. She is known for her realistic digital food illustrations, but she also does anime art as well as traditional fine art. After upgrading to Clip Studio Paint in 2020, she noticed a significant increase in the quality of her illustrations.

Instagram: @mmumechii
twitter: @mmumechii
Tiktok: @mmumechii
0 comments