Draw, Sketch, and Paint with endless features for your ideas
Clip Studio Paint PRO 2.2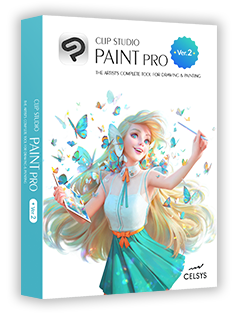 Perfect for illustrations and basic comic page creation.
Enjoy the natural drawing feel and the unlimited possibilities to customize your brushes. Use 3D figures, special rulers and more to realize your concepts for designs and paintings alike.
Clip Studio Paint PRO features for your best ideas
Enjoy thousands of brushes for download to make the most of your digital drawing gear and
discover countless features to enhance your illustrations.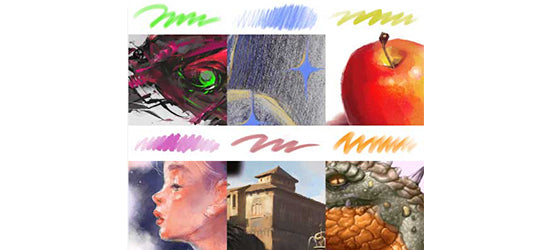 Clip Studio Paint's unique brush engine not only fully supports every nuance of pressure recognition on various devices, but also allows for natural blending and mixing. Find your favorite brush to draw in any way you like, or adjust it fully to your needs.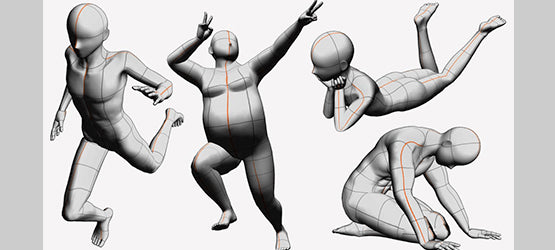 Poseable 3D models support your drawing experience and are perfect as references that can be used directly in the software. You can also let AI replicate a pose from a scanned photo and adjust the angle to your needs.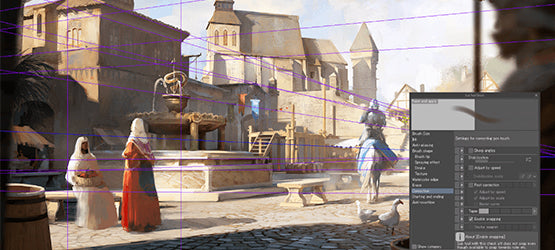 Draw buildings and interior designs with the perfect perspective using your favorite pen and brush tools, simply by setting up perspective rulers. Use the built-in symmetry rulers, ellipse rulers, and more to help with your designs and ideas.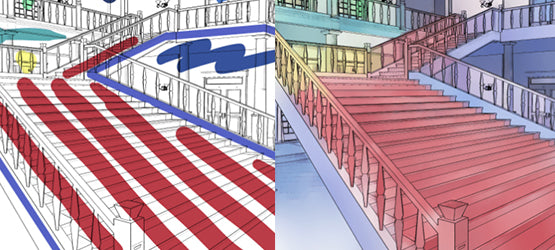 Test color concepts with AI by setting color hints and letting the software color your lineart accordingly! Save time and refine the ideas you like best.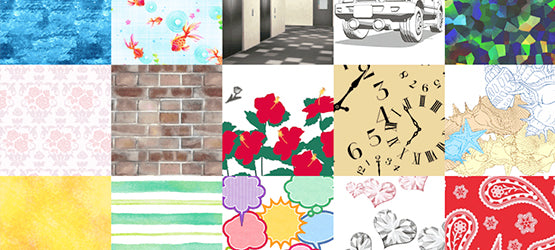 Browse thousands of different materials for your work. Find brushes for specific drawing styles, decoration brushes to spruce up your comic or image and 3D materials for simply integrate complex background in your work!
Upgrade to EX for more professional features!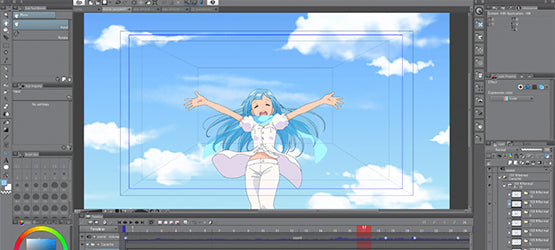 Create professional feature length animations with unlimited frames!* Features like onion-skin, animation folders and timeline provide the best workspace for animating your characters.

* Clip Studio Paint PRO also provides animation features but with a limit of 24 frames per animation file.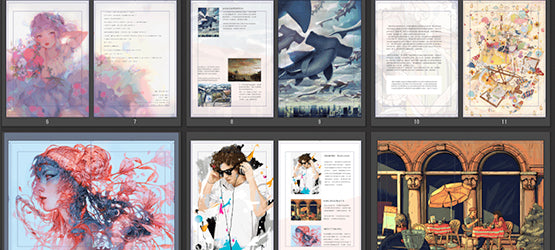 Arrange your art book and fanzine content in a professional way; check the layout and add or remove pages where necessary. Create double page spreads and preview your print data in 3D!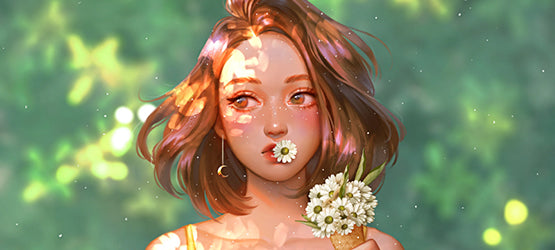 "The feature I enjoy the most in Clip Studio Paint is the brushes. It has really nice oil paint brushes that feel similar to traditional brushes and I really love the textures and color blending, it feels very natural. "
compare features and devices availability