Create Manga, Comics, Webtoons and Animations like a pro!
Clip Studio Paint EX 2.2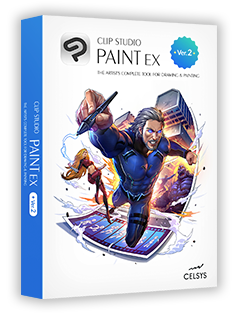 Includes all features of the PRO version.
Provides professional functions for manga, comics and webtoons, as well as unlimited frames for professional animations! Create your stories like a pro with exclusive features for a smoother workflow!
Exclusive Clip Studio Paint EX features!
The EX version of Clip Studio Paint includes all features of the PRO version, but offers more features for professional workflows and needs!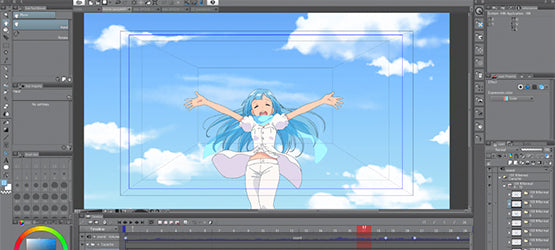 Create professional feature length animations with unlimited frames!* Features like onion-skin, animation folders and timeline provide the best workspace for animating your characters.

* Clip Studio Paint PRO also provides animation features but with a limit of 24 frames per animation file.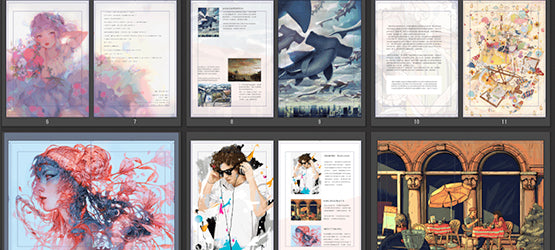 Arrange your art book and fanzine content in a professional way; check the layout and add or remove pages where necessary. Create double page spreads and preview your print data in 3D!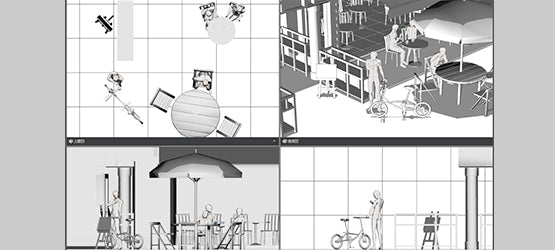 View and adjust 3D materials from various angles at once. Change the position of the camera and the focal point on the 3D layer according to your needs and find the perfect view for your scene.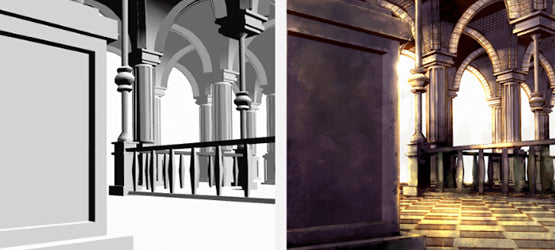 Draw backgrounds the easy way, by importing your photos and convert them into line art immediately. Trace over 3D objects or have the software create lineart and tones from your presets, to save time and give your work the detail it deserves!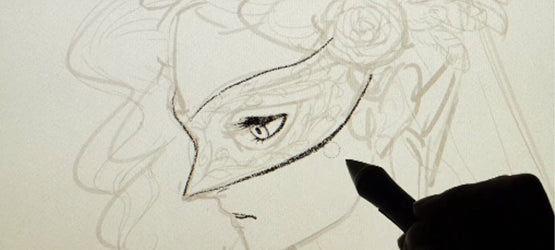 Draw your lineart on a vector layer and adjust position, shape, thickness and even brush properties after you are done! Vector lines offer endless possibilities to create precise lines and correct mistakes without the need to completely redo your drawing.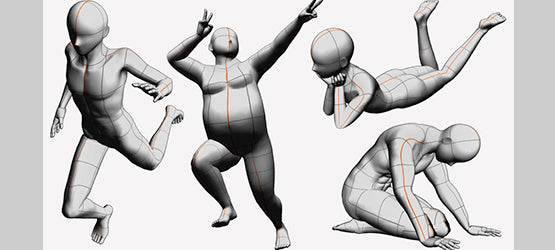 Poseable 3D models support your drawing experience and are perfect as references that can be used directly in the software. You can also let AI replicate a pose from a scanned photo and adjust the angle to your needs.
Browse thousands of different materials for your work. Find brushes for specific drawing styles, decoration brushes to spruce up your comic or image and 3D materials for simply integrate complex background in your work!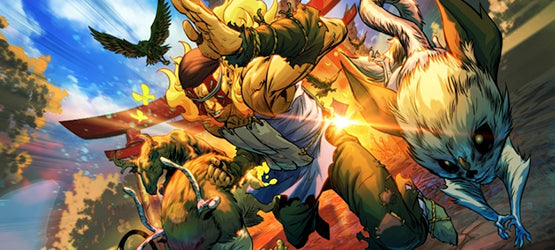 "I love the 3D and perspective tools. I must confess, if people haven't tried out the inking features in Clip Studios, they are missing out big time. The inking tools are outstanding. It's one of the best software for inking on the market. "
compare features and devices availability
Choose your favorite device!