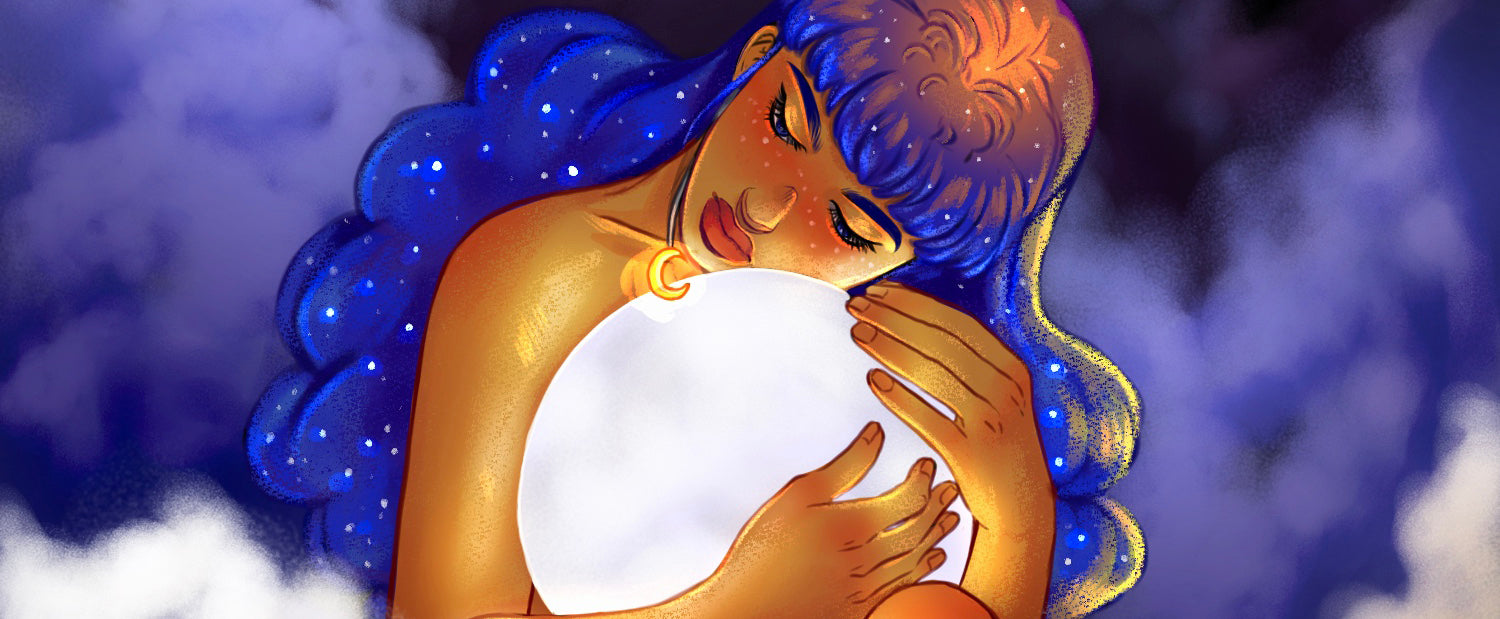 Why Clip Studio Paint and Wacom One are the Perfect Match
Contact Graphixly @
It's no secret we have a huge crush on Wacom. Not only did we tour all of the cons with their team last year, we continue to do webinars together and serve the same creative audience. Truth is, when you use a Wacom product to put pen to screen in Clip Studio Paint, there's no denying the chemistry between us. What's even sweeter is anyone who buys a Wacom One gets up to six months of Clip Studio Paint for free. For Wacom, this offer is a natural extension of a years' long friendship with the Clip Studio Paint crew.
But what makes the new Wacom One and Clip Studio Paint a match made in heaven? To find out, we need to understand each of them individually.
Reasons to Love Clip Studio Paint
We asked Fahim Niaz, founder of Graphixly and official CSP partner, why CSP stands out among other digital painting software.
Here's what he said.
Why is CSP great for new artists?
- It's inexpensive: there's no subscription and the license is perpetual
- The PRO version at $50 has more features when compared to the full version of Adobe Photoshop
- You can create almost any type of art, including comics, manga, anime, animation, illustration, painting and concept art
- The drawing and painting engine is as intuitive as traditional media
What makes CSP so special?
- We created the drawing engine to be among the most powerful on the market
- Cloud services allow interoperability between your desktop, mobile and tablet versions
- Thanks to a streamlined code, the application is stable and won't crash
- Supports Adobe Photoshop files
What kind of artist benefits from CSP the most?
- Artists who want to streamline their creation process
- Artists in a time crunch – the biggest benefits of CSP are focused on reducing production time and making art creation more efficient
- Artists who want a break from subscription models
- Artists who want to work across styles
What's your favorite Wacom product?
I love the Intuos Pro Medium.
We also asked CSP veterans Sarajean Chung and Luciannys Camacho why Wacom and Clip Studio Paint are their tools of choice when it comes to painting.


Sarajean Chung AKA The One With Bear

Favorite Wacom product: Cintiq Pro 24 with Ergo Flex Arm
What made you fall in love with CSP?

Coming from a traditional art background, I always struggled with digital art. Even after years of experience with it, I never felt comfortable until I switched to Clip Studio Paint. The brush engine is far more intuitive compared to the other software I was using. The number of features, which are designed to significantly speed up your workflow, really blew me away. Everything from line art and painting to making my own references and assets is so much more
accessible and convenient in Clip Studio Paint.
What's your favorite CSP feature?
This is a hard question, I have too many to name. The one that applies to all scenarios is the 3D Models. The ability to make my own references and set up lighting and perspective has saved me so much time from googling images or attempting to take pictures of myself from odd angles.
What advice would you give to a new artist trying CSP?
There is no hurry in learning every feature when you first start! Digital art can be very daunting to a beginner, but just know where to select brushes, pencils and pens and start drawing. Every new medium has a learning curve, so patience is important. Once you get accustomed to how the brushes feel on your display, there are many useful webinars and tutorials on YouTube that will walk you through individual functions available in CSP. The Help - Tips and Tutorials in CSP also has a ton of great information and written step-by-steps.
What are your favorite pieces created with Wacom in CSP and why?
These three pieces are fan art of one of my favorite video game series, Danganronpa. The compositions were very challenging as they had to read clearly and stay true to the stories, but they were incredibly fun. It is a real joy when other fans of the series discover the story elements I hid within the art. On top of that, these paintings allowed me to explore a wide range of colors, as well as optimize the default assets Clip Studio Paint has to offer (such as the "CAUTION" tape around Junko's wrists, texture materials and 3D Model).
See more from Sarajean:

Instagram
Twitter
 
Luciannys Camacho AKA Opal Lines
Favorite Wacom product: Cintiq 22HD

Why do you create in CSP?
I create in CSP because it felt so natural right off the bat. I felt like my work dramatically improved because I finally found the shoe that fit for me as an artist. The tools are so easy to catch on to and it's so versatile. It grows with me!
How has CSP helped you throughout school?
Throughout school, I'm constantly having to do matte paintings for my VFX shots or making assets. More recently for my senior thesis, I'm 2D animating and making storyboards! CSP is a lot more friendly for my workflow and has everything I need right in the program. All my assignments involving digital art were done in CSP throughout my 4 years of school. I don't think the quality of my work would be what it is now if it wasn't for the program; it was so easy to try new things in such a user-friendly way. Saving time is important, so user-friendly is a huge plus!
Why would you recommend CSP to a new artist?


Number one reason: it's easy to learn the program. It's ready to use from the jump. Coming from using other art programs, it's very straight forward and familiar. The brush settings are a favorite feature. Brushes are an artist's best kept secret in the community. You can have awesome brushes very easily in CSP and the controls are very simple to understand. You won't have to hunt for hours for the perfect brushes.


What are your favorite pieces created with Wacom in CSP and why?





I did this one for my portfolio and I just love the ambiance of the beach plus the playful and warm feeling I get from the drummer girl in the piece. I especially love the gouache brushes I used for this because they give it such an organic look.


I did this one for a "Draw This in Your Style" challenge and I'm a sucker for clouds and lighting. I love celestial themed pieces, so I clearly love this one a lot!
Funnily enough I never really liked Harry Potter growing up but when I was hired to reimagine the crew as people my client knew, I had loads of fun doing it. Designing clothes and people in general is what really excited me. It was also the first time I ever drew a cat!

See more from Luciannys:
Reasons to love Wacom
Whether you're team tablet or team display, any Wacom product will provide the perfect canvas for CSP. In fact, Sarajean paints in CSP across the Cintiq Pro, MobileStudio Pro, and more recently, Wacom One. The latter offers a more user-friendly experience for those looking to dip their toes in digital art. Just like CSP, Wacom One covers everything you need to kick-off your creative journey, and at a great price point. The Wacom One pen adapts to any brush setting, and not only gives you precise strokes with 4,096 levels of pressure, but a tilt recognition up to 60 degrees.
A world of new possibilities

Are you head over heels for Clip Studio Paint? Take the first step on your creative journey with Wacom One and enjoy up to six months of complimentary access to Clip Studio Paint Pro. To learn more about Wacom One, click here.
0 comments