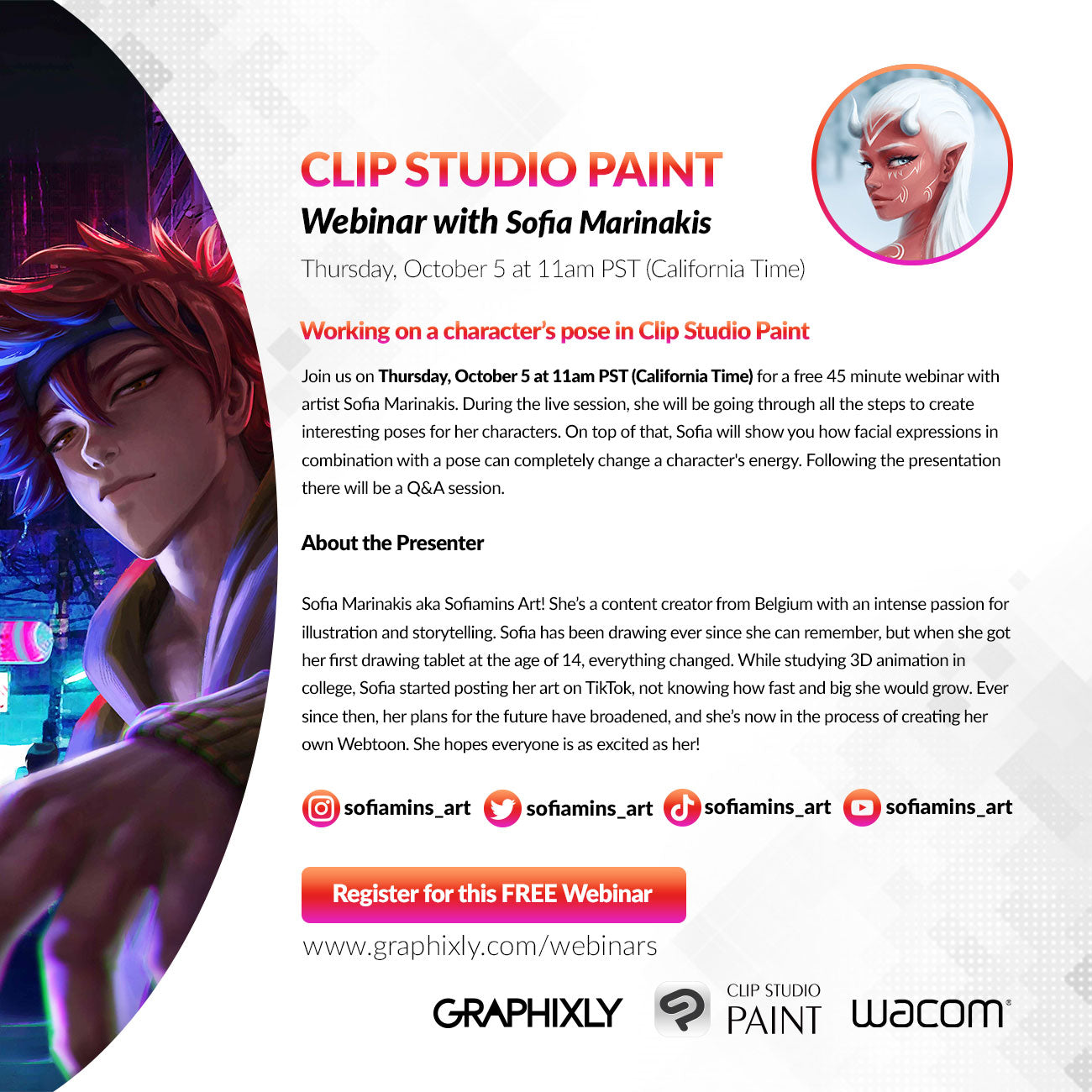 WEBINAR – Working on a character's pose in Clip Studio Paint with Sofia Marinakis
Contact Graphixly @
Please register for the Webinar – Working on a character's pose in Clip Studio Paint with Sofia Marinakis:
Click here to register for this FREE Webinar
Description
Join us on Thursday, October 5 at 11am PST (California Time) for a free 45 minute webinar with artist Sofia Marinakis. During the live session, she will be going through all the steps to create interesting poses for her characters. On top of that, Sofia will show you how facial expressions in combination with a pose can completely change a character's energy. Following the presentation there will be a Q&A session.
Click here to register for this FREE Webinar
About the presenter
Sofia Marinakis aka Sofiamins Art! She's a content creator from Belgium with an intense passion for illustration and storytelling. Sofia has been drawing ever since she can remember, but when she got her first drawing tablet at the age of 14, everything changed. While studying 3D animation in college, Sofia started posting her art on TikTok, not knowing how fast and big she would grow. Ever since then, her plans for the future have broadened, and she's now in the process of creating her own Webtoon. She hopes everyone is as excited as her!

Instagram: @sofiamins_art
Twitter: @sofiamins_art
TikTok: @sofiamins_art
Youtube: @sofiamins_art
0 comments