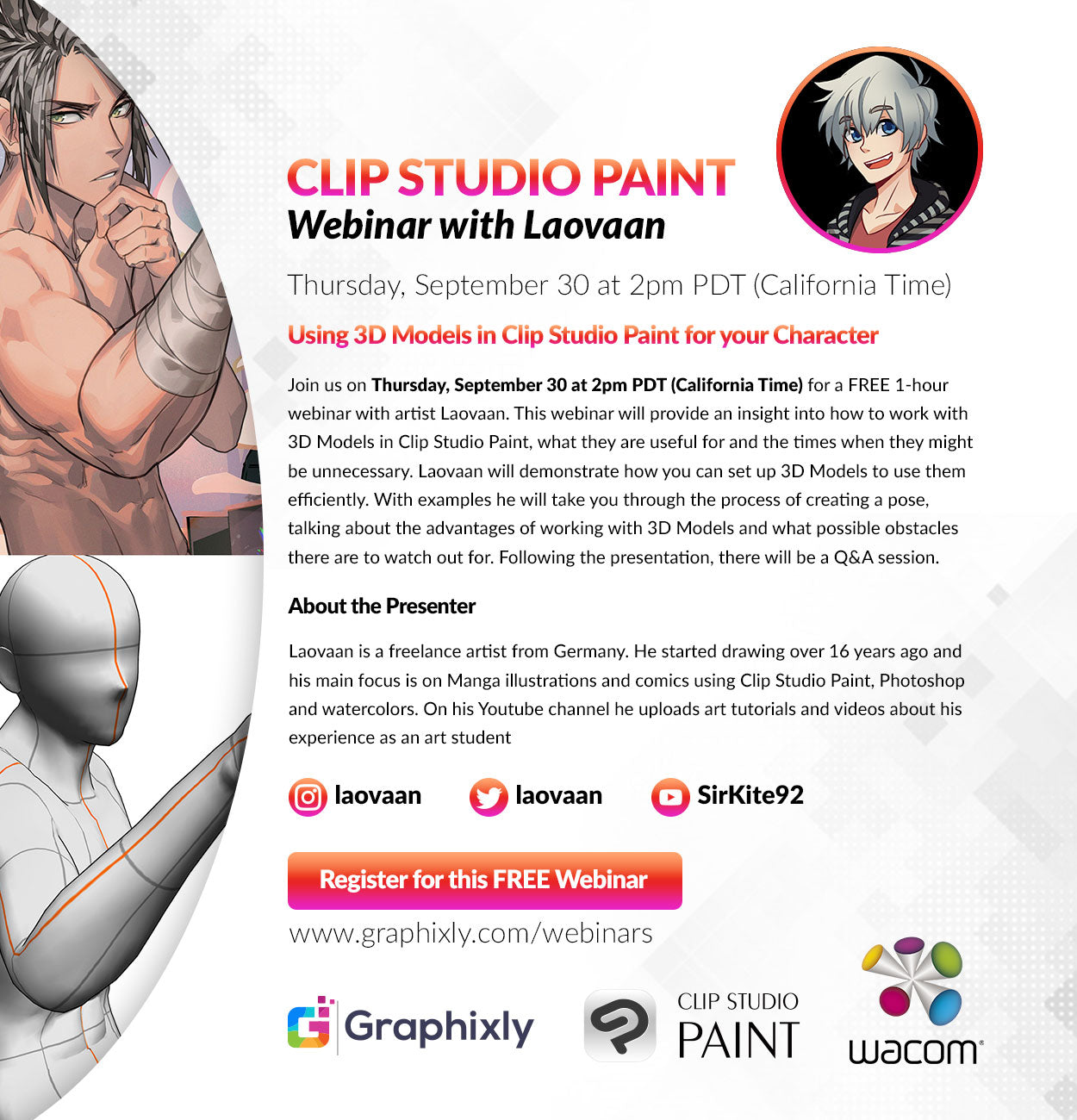 Webinar - Using 3D Models in Clip Studio Paint for your Character with Laovaan
Contact Graphixly @
WATCH THE WEBINAR RECORDING HERE


Please register for the Webinar – Using 3D Models in Clip Studio Paint for your Character with Laovaan:
Click here to register for this FREE Webinar
Description
Join us on Thursday, September 30 at 2pm PDT (California Time) for a FREE 1-hour webinar with artist Laovaan. This webinar will provide an insight into how to work with 3D Models in Clip Studio Paint, what they are useful for and the times when they might be unnecessary. Laovaan will demonstrate how you can set up 3D Models to use them efficiently. With examples he will take you through the process of creating a pose, talking about the advantages of working with 3D Models and what possible obstacles there are to watch out for. Following the presentation, there will be a Q&A session.
Click here to register for this FREE Webinar
About the presenter



Laovaan is a freelance artist from Germany. He started drawing over 16 years ago and his main focus is on Manga illustrations and comics using Clip Studio Paint, Photoshop and watercolors. On his Youtube channel he uploads art tutorials and videos about his experience as an art student.


IG: @laovaan

Twitter: @laovaan

Youtube: @SirKite92
0 comments