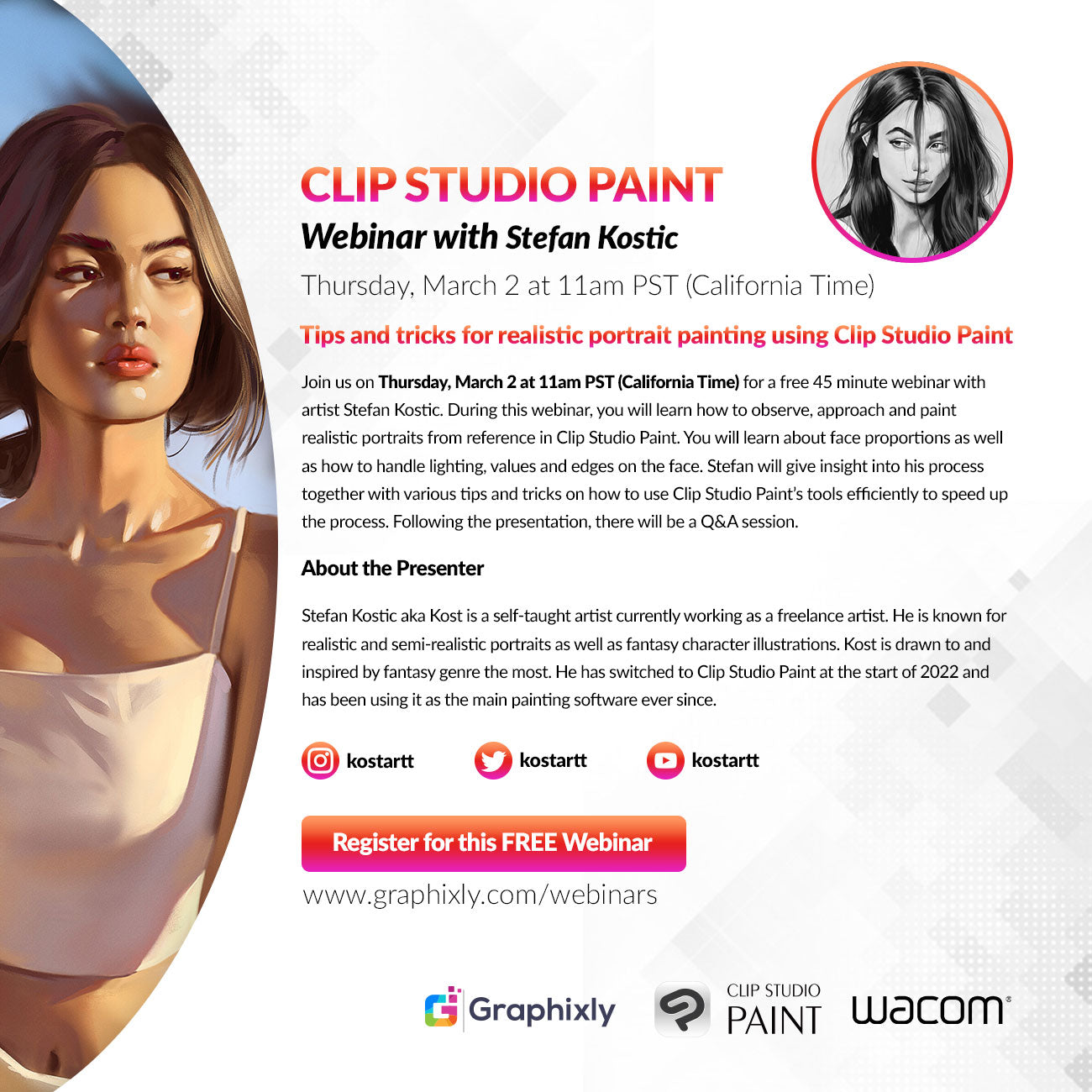 Webinar – Tips and tricks for realistic portrait painting using Clip Studio Paint with Stefan Kostic
Contact Graphixly @
Please register for the Webinar – Tips and tricks for realistic portrait painting using Clip Studio Paint with Stefan Kostic:
Click here to register for this FREE Webinar
Description
Join us on Thursday, March 2 at 11am PST (California Time) for a free 45 minute webinar with artist Stefan Kostic. During this webinar, you will learn how to observe, approach and paint realistic portraits from reference in Clip Studio Paint. You will learn about face proportions as well as how to handle lighting, values and edges on the face. Stefan will give insight into his process together with various tips and tricks on how to use Clip Studio Paint's tools efficiently to speed up the process. Following the presentation, there will be a Q&A session.
Click here to register for this FREE Webinar
About the presenter
Stefan Kostic aka Kost is a self-taught artist currently working as a freelance artist. He is known for realistic and semi-realistic portraits as well as fantasy character illustrations. Kost is drawn to and inspired by fantasy genre the most. He has switched to Clip Studio Paint at the start of 2022 and has been using it as the main painting software ever since.

Instagram: @kostartt
Twitter: @kostartt
Youtube: @kostartt
0 comments