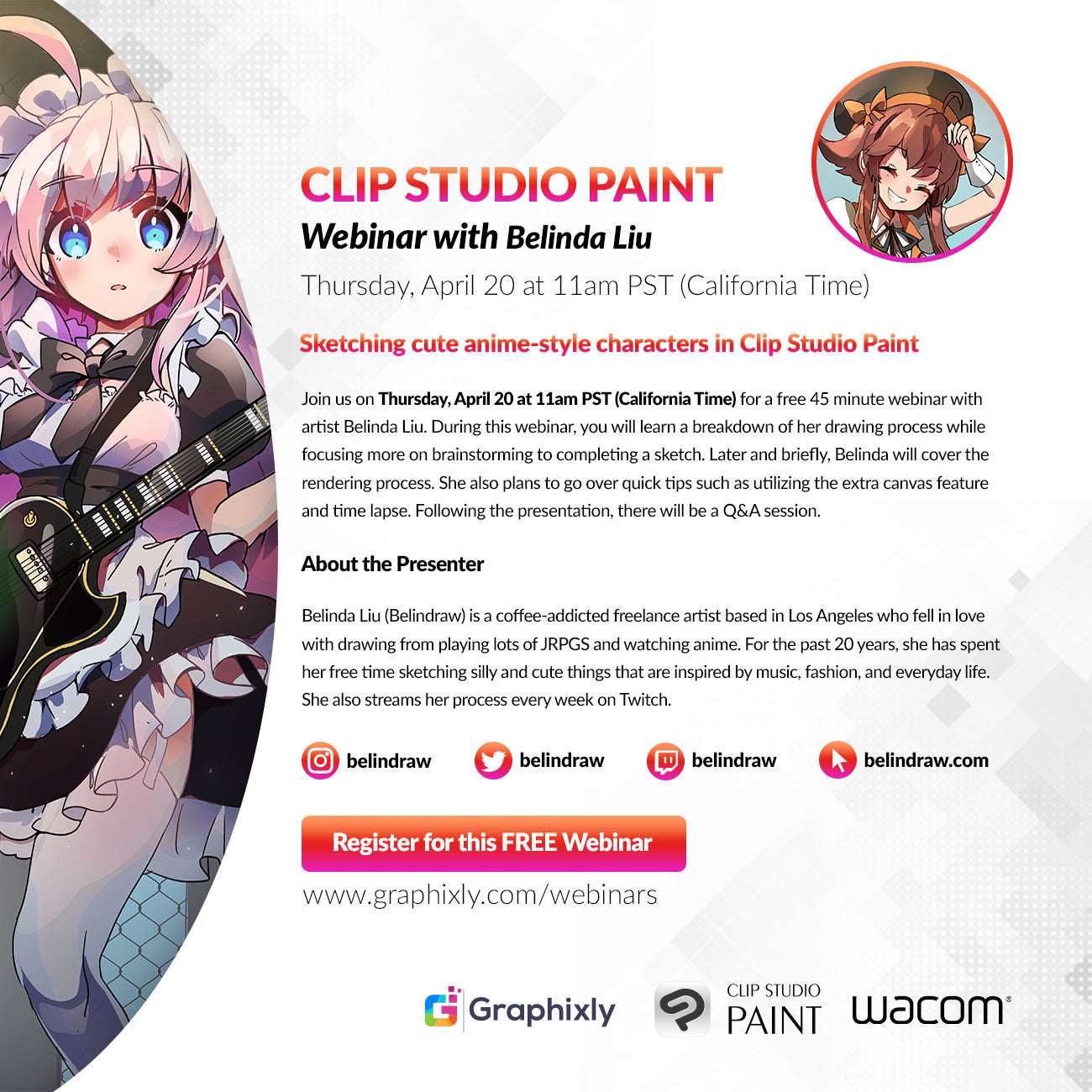 Webinar – Sketching cute anime-style characters in Clip Studio Paint with Belinda Liu
Contact Graphixly @
Please register for the Webinar – Sketching cute anime-style characters in Clip Studio Paint with Belinda Liu:
Click here to register for this FREE Webinar
Description
Join us on Thursday, April 20 at 11am PST (California Time) for a free 45 minute webinar with artist Belinda Liu. During this webinar, you will learn a breakdown of her drawing process while focusing more on brainstorming to completing a sketch. Later and briefly, Belinda will cover the rendering process. She also plans to go over quick tips such as utilizing the extra canvas feature and time lapse. Following the presentation, there will be a Q&A session.
Click here to register for this FREE Webinar
About the presenter
Belinda Liu (Belindraw) is a coffee-addicted freelance artist based in Los Angeles who fell in love with drawing from playing lots of JRPGS and watching anime. For the past 20 years, she has spent her free time sketching silly and cute things that are inspired by music, fashion, and everyday life. She also streams her process every week on Twitch.

Instagram: @belindraw
Twitter: @belindraw
Twitch: @belindraw
Website: www.belindraw.com
0 comments