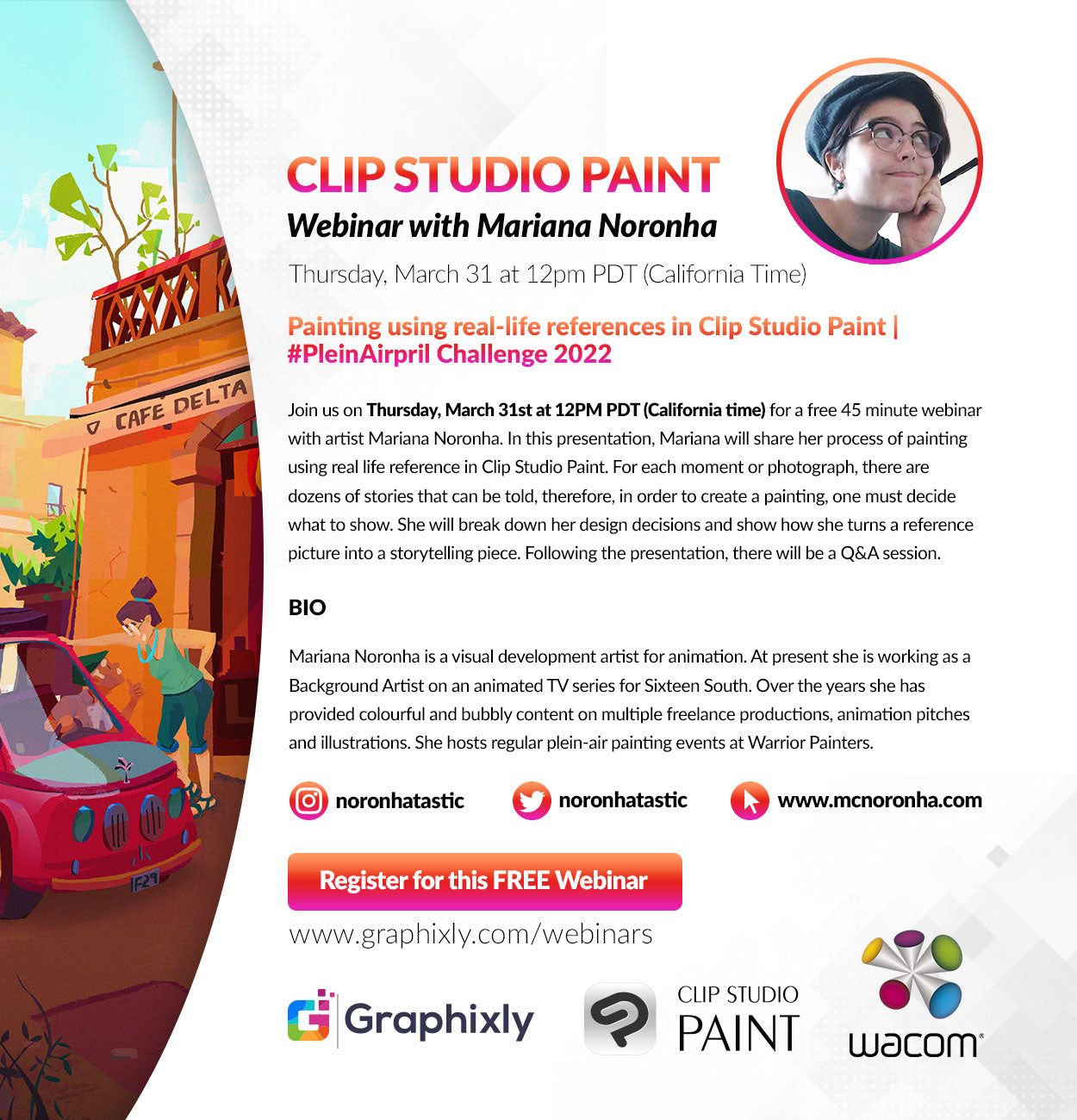 Webinar – Painting using real-life references in Clip Studio Paint | #PleinAirpril Challenge 2022 with Mariana Noronha
Contact Graphixly @
WATCH THE WEBINAR RECORDING HERE


Please register for the Webinar – Painting using real-life references in Clip Studio Paint | #PleinAirpril Challenge 2022 with Mariana Noronha:
Click here to register for this FREE Webinar
Description
Join us on Thursday, March 31st at 12PM PDT (California time) for a free 45 minute webinar with artist Mariana Noronha. In this presentation, Mariana will share her process of painting using real life reference in Clip Studio Paint. For each moment or photograph, there are dozens of stories that can be told, therefore, in order to create a painting, one must decide what to show. She will break down her design decisions and show how she turns a reference picture into a storytelling piece. Following the presentation, there will be a Q&A session.
Click here to register for this FREE Webinar
About the presenter



Mariana Noronha is a visual development artist for animation. At present she is working as a Background Artist on an animated TV series for Sixteen South. Over the years she has provided colourful and bubbly content on multiple freelance productions, animation pitches and illustrations. She hosts regular plein-air painting events at Warrior Painters. 
Instagram: @noronhatastic
Twitter: @noronhatastic
Website: www.mcnoronha.com
0 comments