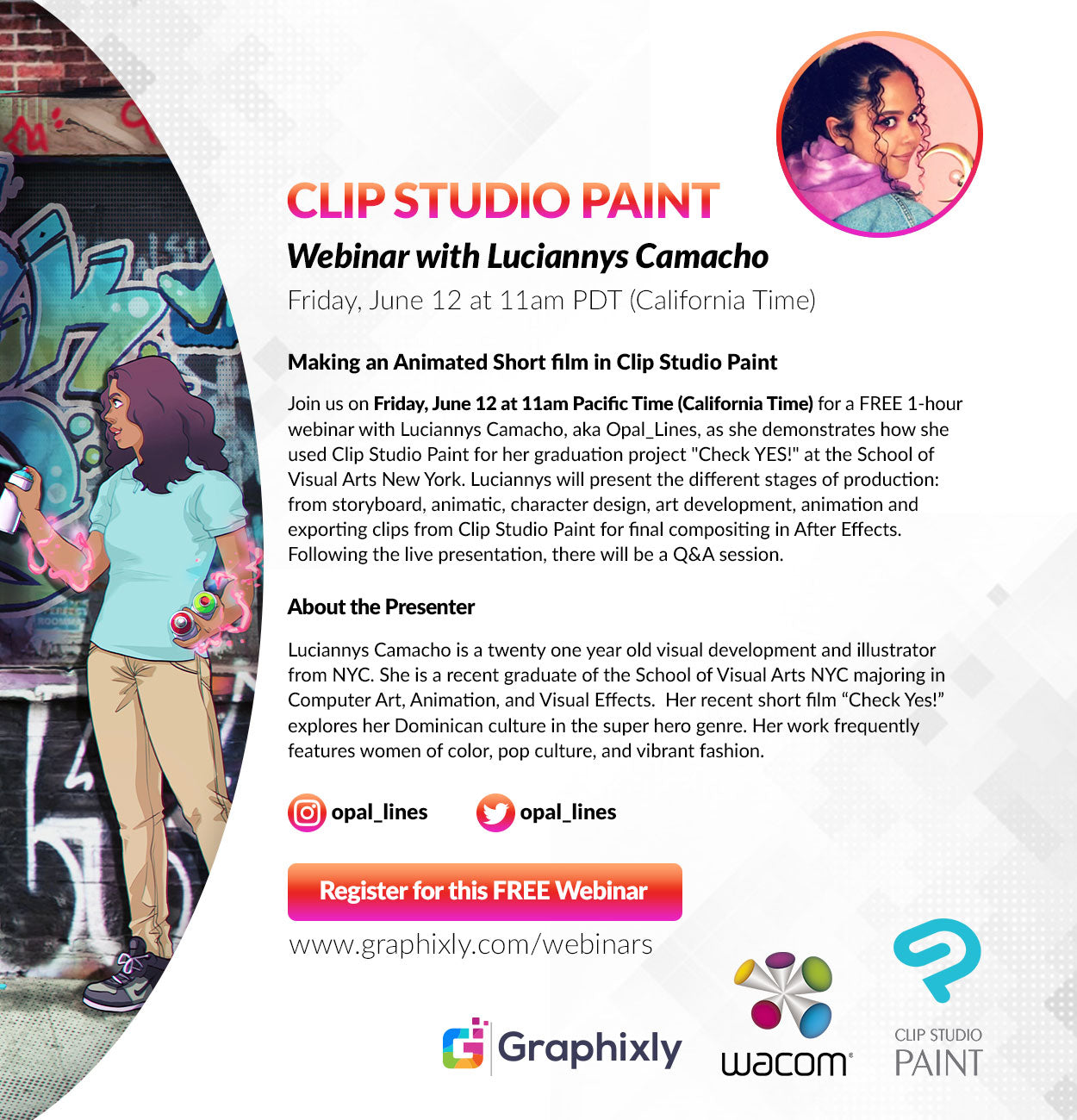 Webinar - "Making an Animated Short film in Clip Studio Paint" with Luciannys Camacho
Contact Graphixly @
WATCH THE WEBINAR RECORDING HERE



Please register for Webinar - "Making an Animated Short film in Clip Studio Paint" with Luciannys Camacho:
Click here to register for this FREE Webinar
Description
Join us on Friday, June 12 at 11am Pacific Time (California Time) for a FREE 1-hour webinar with Luciannys Camacho, aka Opal_Lines, as she demonstrates how she used Clip Studio Paint for her graduation project "Check YES!" at the School of Visual Arts New York. Luciannys will present the different stages of production: from storyboard, animatic, character design, art development, animation and exporting clips from Clip Studio Paint for final compositing in After Effects. Following the live presentation, there will be a Q&A session.
Click here to register for this FREE Webinar
About the presenter






Luciannys Camacho is a twenty one year old visual development and illustrator from NYC. She is a recent graduate of the School of Visual Arts NYC majoring in Computer Art, Animation, and Visual Effects.  Her recent short film "Check Yes!" explores her Dominican culture in the super hero genre. Her work frequently features women of color, pop culture, and vibrant fashion. 
IG: @opal_lines
Twitter: @opal_lines
0 comments