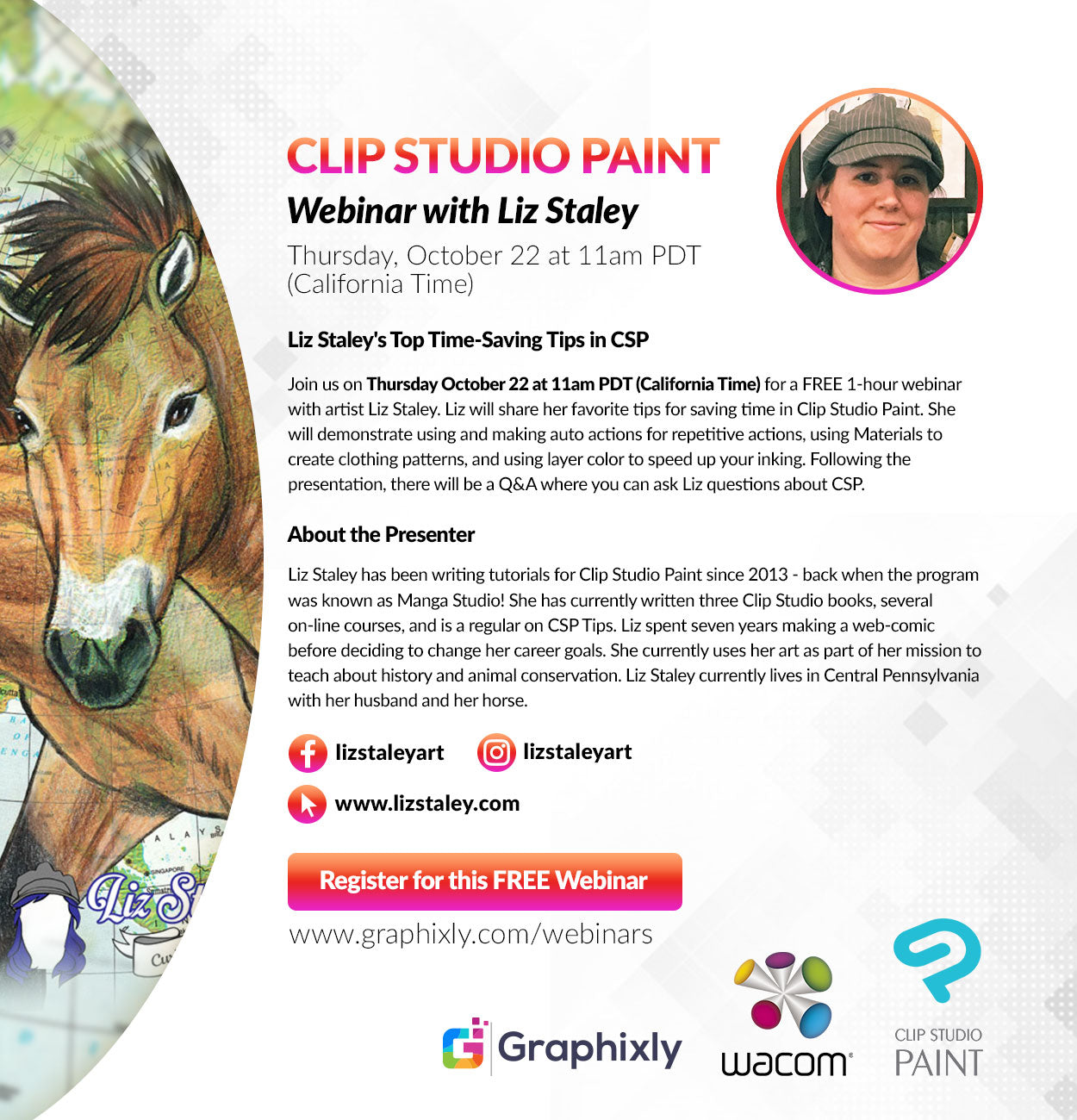 Webinar - "Liz Staley's Top Time-Saving Tips in CSP" with Liz Staley
Contact Graphixly @
WATCH THE WEBINAR RECORDING HERE
Please register for Webinar - "Liz Staley's Top Time-Saving Tips in CSP" with Liz Staley:
Click here to register for this FREE Webinar
Description
Join us on Thursday October 22 at 11am PDT (California Time) for a FREE 1-hour webinar with artist Liz Staley. Liz will share her favorite tips for saving time in Clip Studio Paint. She will demonstrate using and making auto actions for repetitive actions, using Materials to create clothing patterns, and using layer color to speed up your inking. Following the presentation, there will be a Q&A where you can ask Liz questions about CSP.
Click here to register for this FREE Webinar
About the presenter



Liz Staley has been writing tutorials for Clip Studio Paint since 2013 - back when the program was known as Manga Studio! She has currently written three Clip Studio books, several on-line courses, and is a regular on CSP Tips. Liz spent seven years making a web-comic before deciding to change her career goals. She currently uses her art as part of her mission to teach about history and animal conservation. Liz Staley currently lives in Central Pennsylvania with her husband and her horse.
 

IG: @lizstaleyart

Facebook: @lizstaleyart

Website: www.lizstaley.com
0 comments