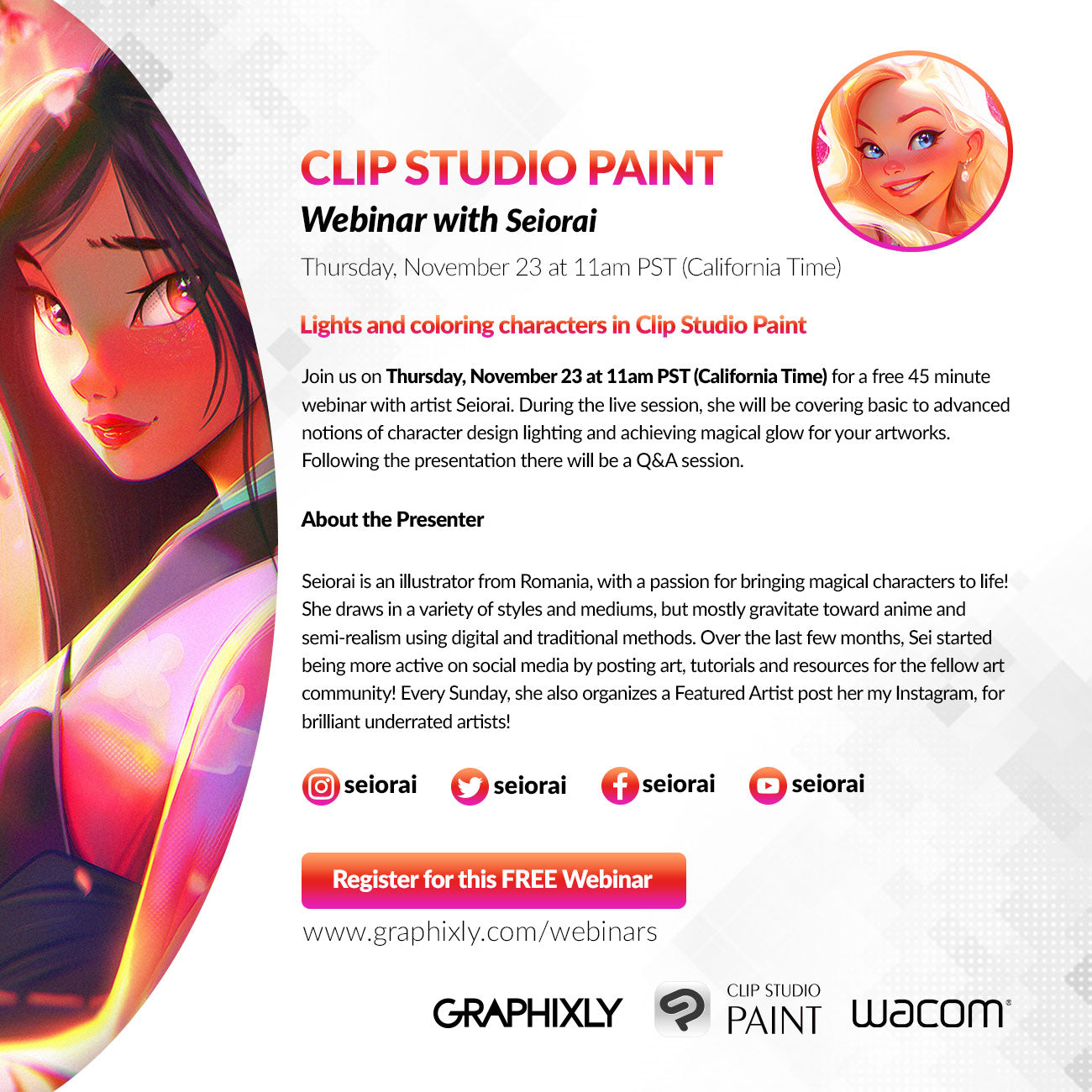 WEBINAR – Lights and coloring characters in Clip Studio Paint with Seiorai
Contact Graphixly @
Please register for the Webinar – Lights and coloring characters in Clip Studio Paint with Seiorai:
Click here to register for this FREE Webinar
Description
Join us on Thursday, November 23 at 11am PST (California Time) for a free 45 minute webinar with artist Seiorai. During the live session, she will be covering basic to advanced notions of character design lighting and achieving magical glow for your artworks. Following the presentation there will be a Q&A session.
Click here to register for this FREE Webinar
About the presenter
Seiorai is an illustrator from Romania, with a passion for bringing magical characters to life! She draws in a variety of styles and mediums, but mostly gravitate toward anime and semi-realism using digital and traditional methods. Over the last few months, Sei started being more active on social media by posting art, tutorials and resources for the fellow art community! Every Sunday, she also organizes a Featured Artist post her my Instagram, for brilliant underrated artists!

Instagram: @seiorai
Twitter: @seiorai
Facebook: @seiorai
Youtube: @seiorai
0 comments