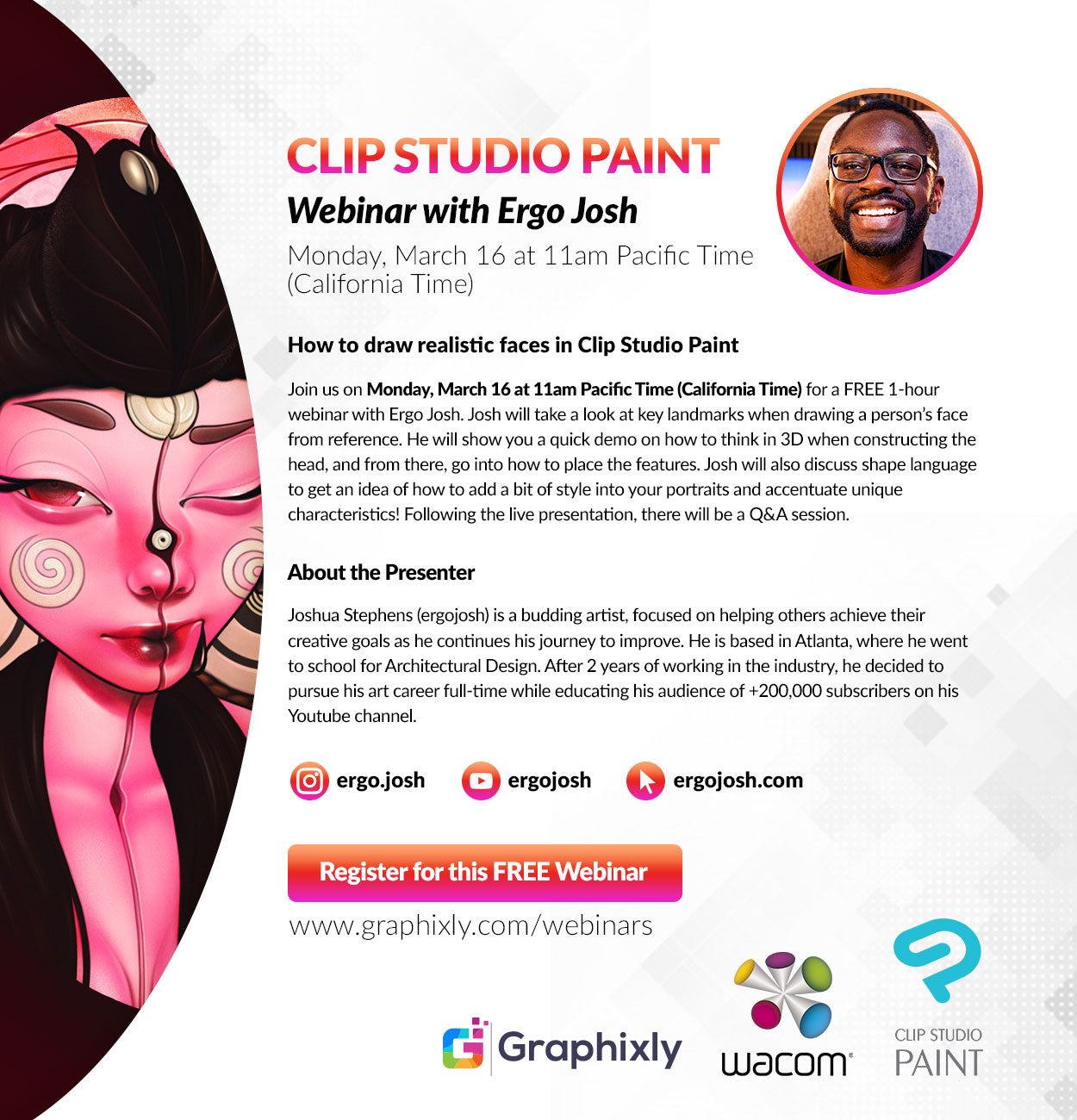 Webinar - How to draw realistic faces in Clip Studio Paint
Contact Graphixly @
WATCH THE WEBINAR RECORDING HERE



Please register for Webinar - How to draw realistic faces in Clip Studio Paint with Ergo Josh:
Click here to register for this FREE Webinar
Description
Join us on Monday, March 16 at 11am Pacific Time (California Time) for a FREE 1-hour webinar with Ergo Josh. Josh will take a look at key landmarks when drawing a person's face from reference. He will show you a quick demo on how to think in 3D when constructing the head, and from there, go into how to place the features. Josh will also discuss shape language to get an idea of how to add a bit of style into your portraits and accentuate unique characteristics! Following the live presentation, there will be a Q&A session.
Click here to register for this FREE Webinar
About the presenter
Joshua Stephens (ergojosh) is a budding artist, focused on helping others achieve their creative goals as he continues his journey to improve. He is based in Atlanta, where he went to school for Architectural Design. After 2 years of working in the industry, he decided to pursue his art career full-time while educating his audience of +200,000 subscribers on his Youtube channel. 
IG: @ergo.josh
Youtube: @ergojosh
Website: www.ergojosh.com
0 comments