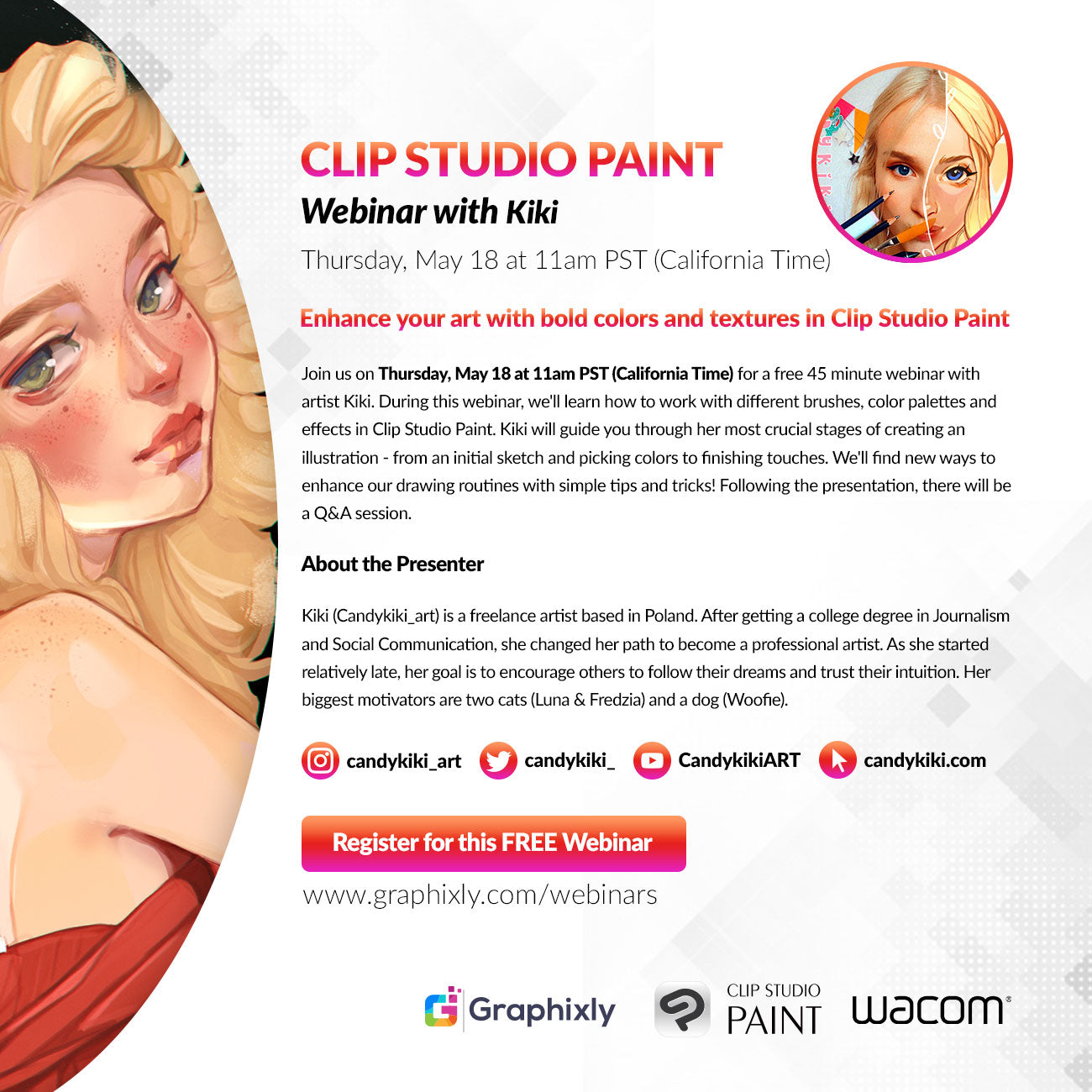 Webinar – Enhance your art with bold colors and textures in Clip Studio Paint with Kiki
Contact Graphixly @
Please register for the Webinar – Enhance your art with bold colors and textures in Clip Studio Paint with Kiki:
Click here to register for this FREE Webinar
Description
Join us on Thursday, May 18 at 11am PST (California Time) for a free 45 minute webinar with artist Kiki. During this webinar, we'll learn how to work with different brushes, color palettes and effects in Clip Studio Paint. Kiki will guide you through her most crucial stages of creating an illustration - from an initial sketch and picking colors to finishing touches. We'll find new ways to enhance our drawing routines with simple tips and tricks! Following the presentation, there will be a Q&A session.
Click here to register for this FREE Webinar
About the presenter
Kiki (Candykiki_art) is a freelance artist based in Poland. After getting a college degree in Journalism and Social Communication, she changed her path to become a professional artist. As she started relatively late, her goal is to encourage others to follow their dreams and trust their intuition. Her biggest motivators are two cats (Luna & Fredzia) and a dog (Woofie).
Instagram: @candykiki_art
Twitter: @candykiki_
Youtube: @CandykikiART
Website: www.candykiki.com
0 comments