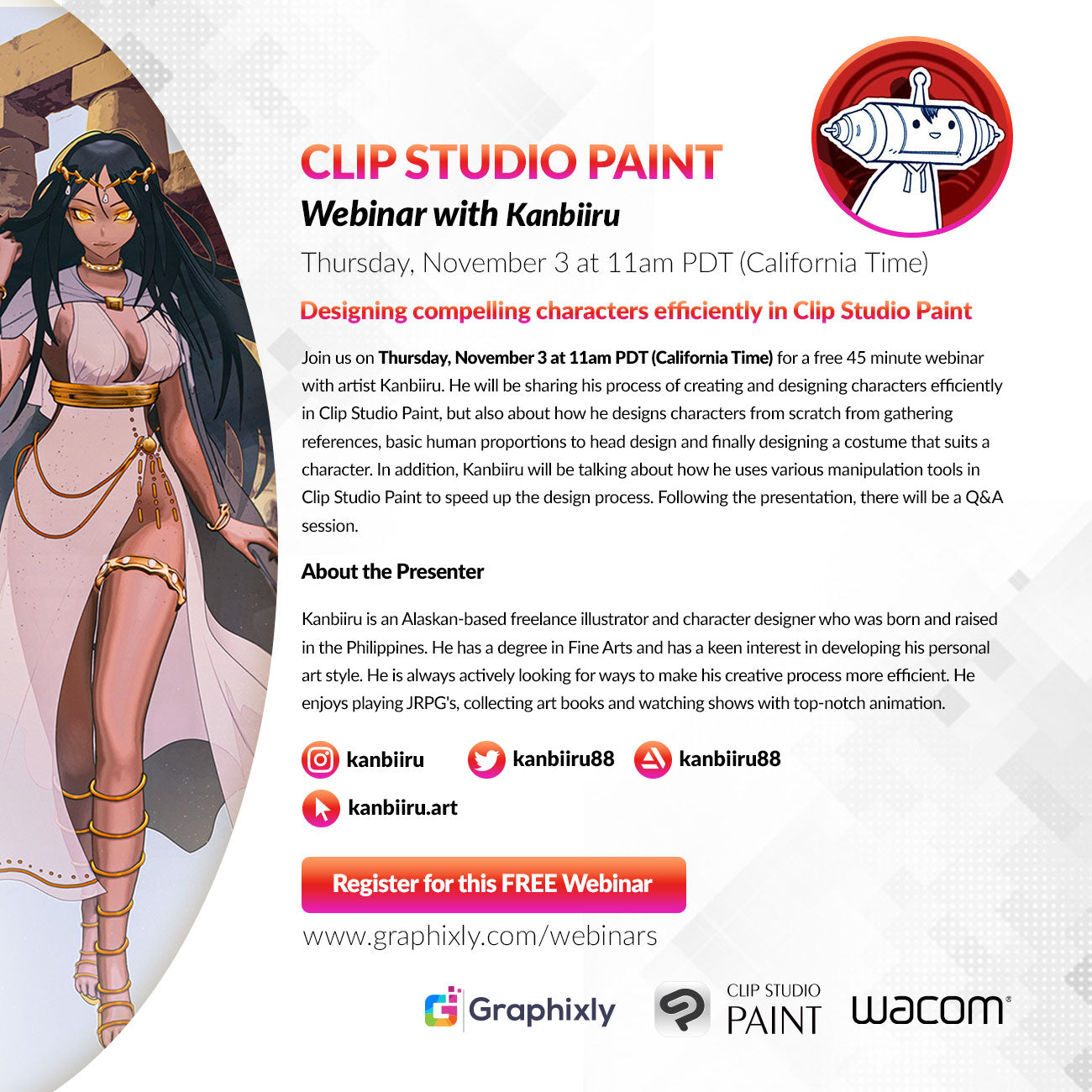 Webinar – Designing compelling characters efficiently in Clip Studio Paint with Kanbiiru
Contact Graphixly @
WATCH THE WEBINAR RECORDING HERE


Please register for the Webinar – Designing compelling characters efficiently in Clip Studio Paint with Kanbiiru:
Click here to register for this FREE Webinar
Description
Join us on Thursday, November 3 at 11am PDT (California Time) for a free 45 minute webinar with artist Kanbiiru. He will be sharing his process of creating and designing characters efficiently in Clip Studio Paint, but also about how he designs characters from scratch from gathering references, basic human proportions to head design and finally designing a costume that suits a character. In addition, Kanbiiru will be talking about how he uses various manipulation tools in Clip Studio Paint to speed up the design process. Following the presentation, there will be a Q&A session.
Click here to register for this FREE Webinar
About the presenter
Kanbiiru is an Alaskan-based freelance illustrator and character designer who was born and raised in the Philippines. He has a degree in Fine Arts and has a keen interest in developing his personal art style. He is always actively looking for ways to make his creative process more efficient. He enjoys playing JRPG's, collecting art books and watching shows with top-notch animation.

IG: @kanbiiru
twitter: @kanbiiru88
artstation: kanbiiru88
website: kanbiiru.art
0 comments