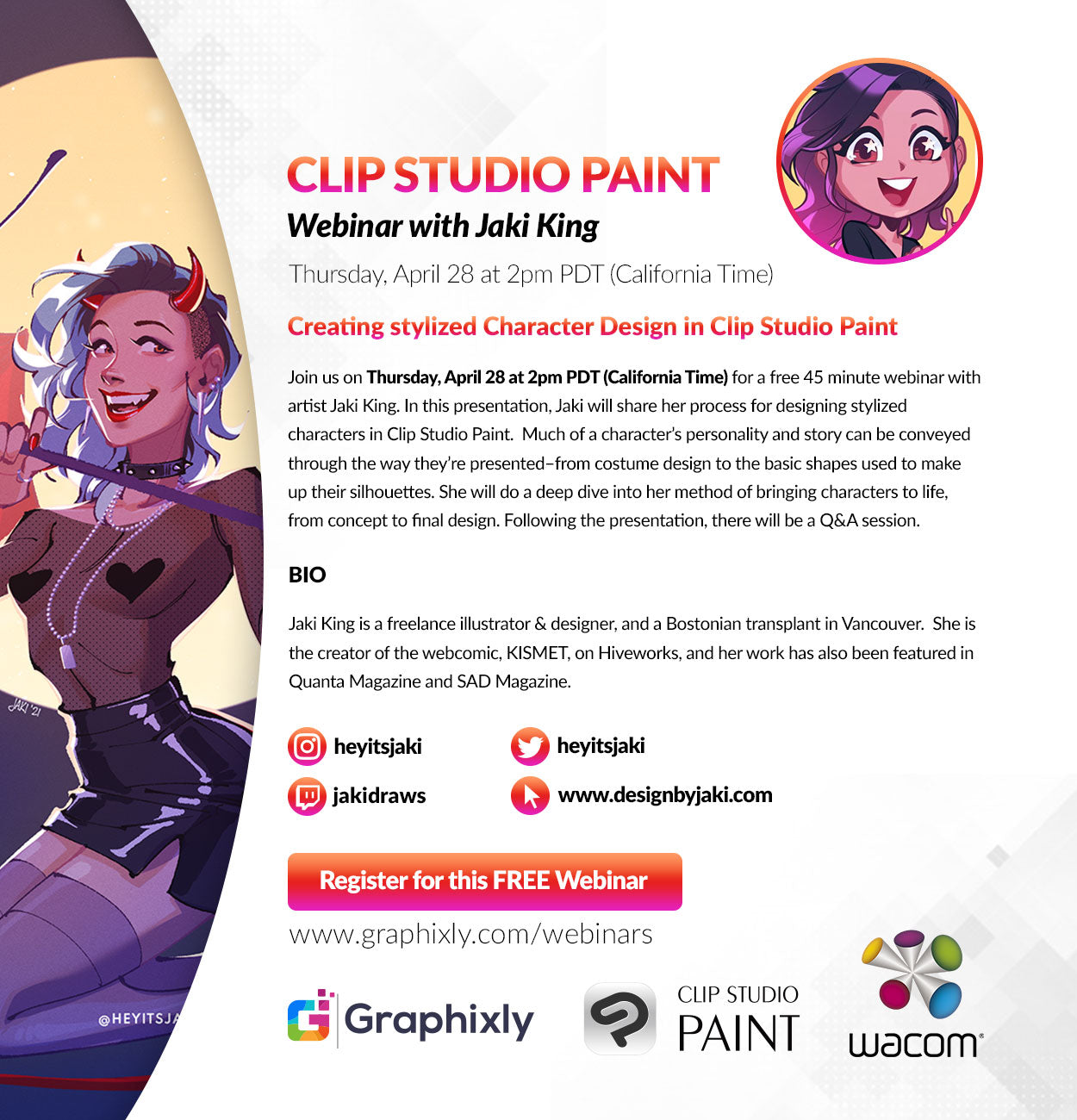 Webinar – Creating stylized Character Design in Clip Studio Paint with Jaki King
Contact Graphixly @
WATCH THE WEBINAR RECORDING HERE


Please register for the Webinar – Creating stylized Character Design in Clip Studio Paint with Jaki King:
Click here to register for this FREE Webinar
Description
Join us on Thursday, April 28 at 2pm PDT (California Time) for a free 45 minute webinar with artist Jaki King. In this presentation, Jaki will share her process for designing stylized characters in Clip Studio Paint. Much of a character's personality and story can be conveyed through the way they're presented–from costume design to the basic shapes used to make up their silhouettes. She will do a deep dive into her method of bringing characters to life, from concept to final design. Following the presentation, there will be a Q&A session.
Click here to register for this FREE Webinar
About the presenter



Jaki King is a freelance illustrator & designer, and a Bostonian transplant in Vancouver. She is the creator of the webcomic, KISMET, on Hiveworks, and her work has also been featured in Quanta Magazine and SAD Magazine.


Instagram: @heyitsjaki
Twitter: @heyitsjaki
TikTok: @jakidraws
Website: www.designbyjaki.com
0 comments