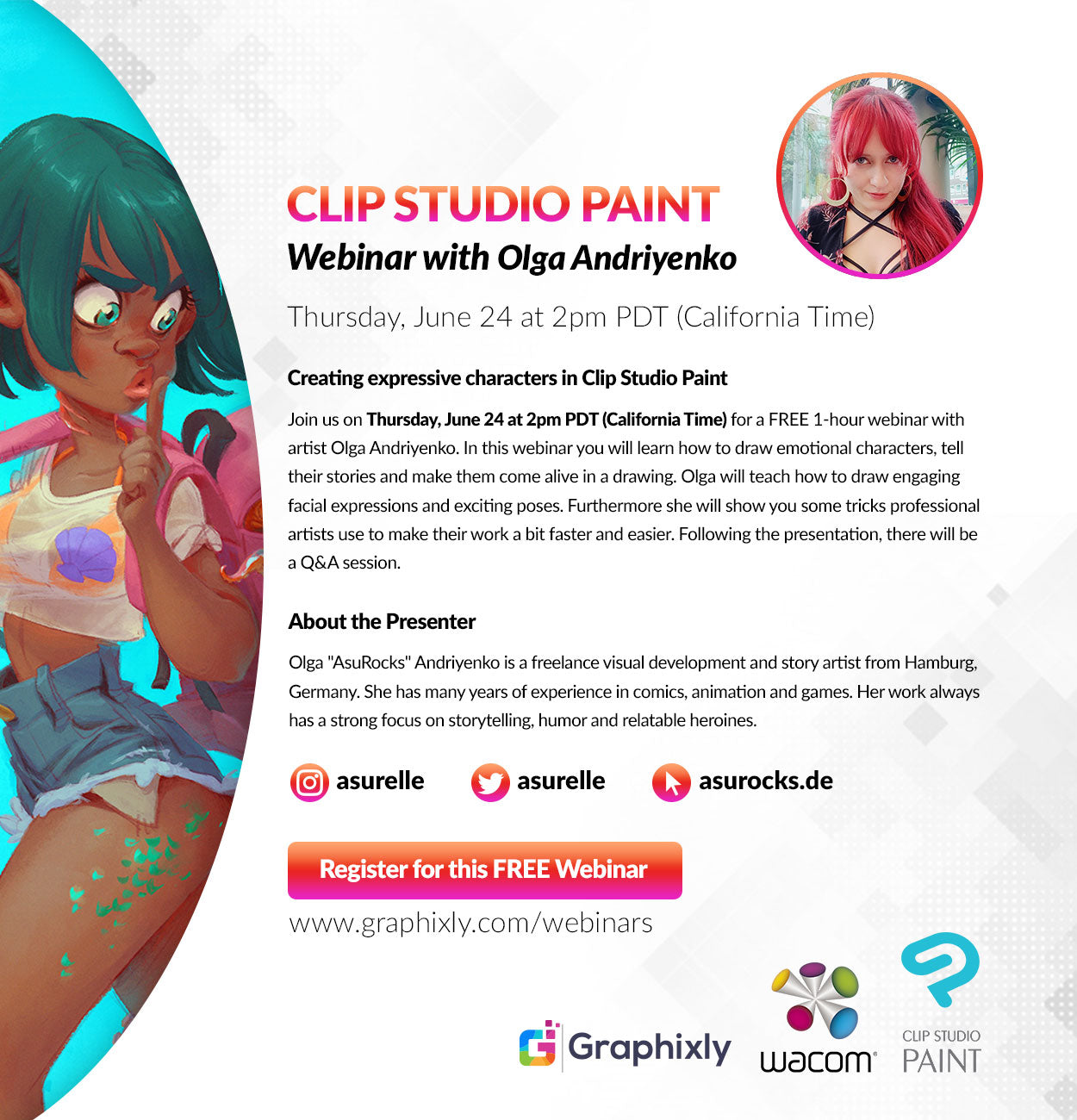 Webinar – Creating expressive characters in Clip Studio Paint with Olga Andriyenko
Contact Graphixly @
Please register for the Webinar – Creating expressive characters in Clip Studio Paint with Olga Andriyenko:
Click here to register for this FREE Webinar
Description
Join us on Thursday, June 24 at 2pm PDT (California Time) for a FREE 1-hour webinar with artist Olga Andriyenko. In this webinar you will learn how to draw emotional characters, tell their stories and make them come alive in a drawing. Olga will teach how to draw engaging facial expressions and exciting poses. Furthermore she will show you some tricks professional artists use to make their work a bit faster and easier. Following the presentation, there will be a Q&A session.
Click here to register for this FREE Webinar
About the presenter



Olga "AsuRocks" Andriyenko is a freelance visual development and story artist from Hamburg, Germany. She has many years of experience in comics, animation and games. Her work always has a strong focus on storytelling, humor and relatable heroines.
IG: @asurelle
Twitter: @asurelle
Website:  https://asurocks.de/
0 comments