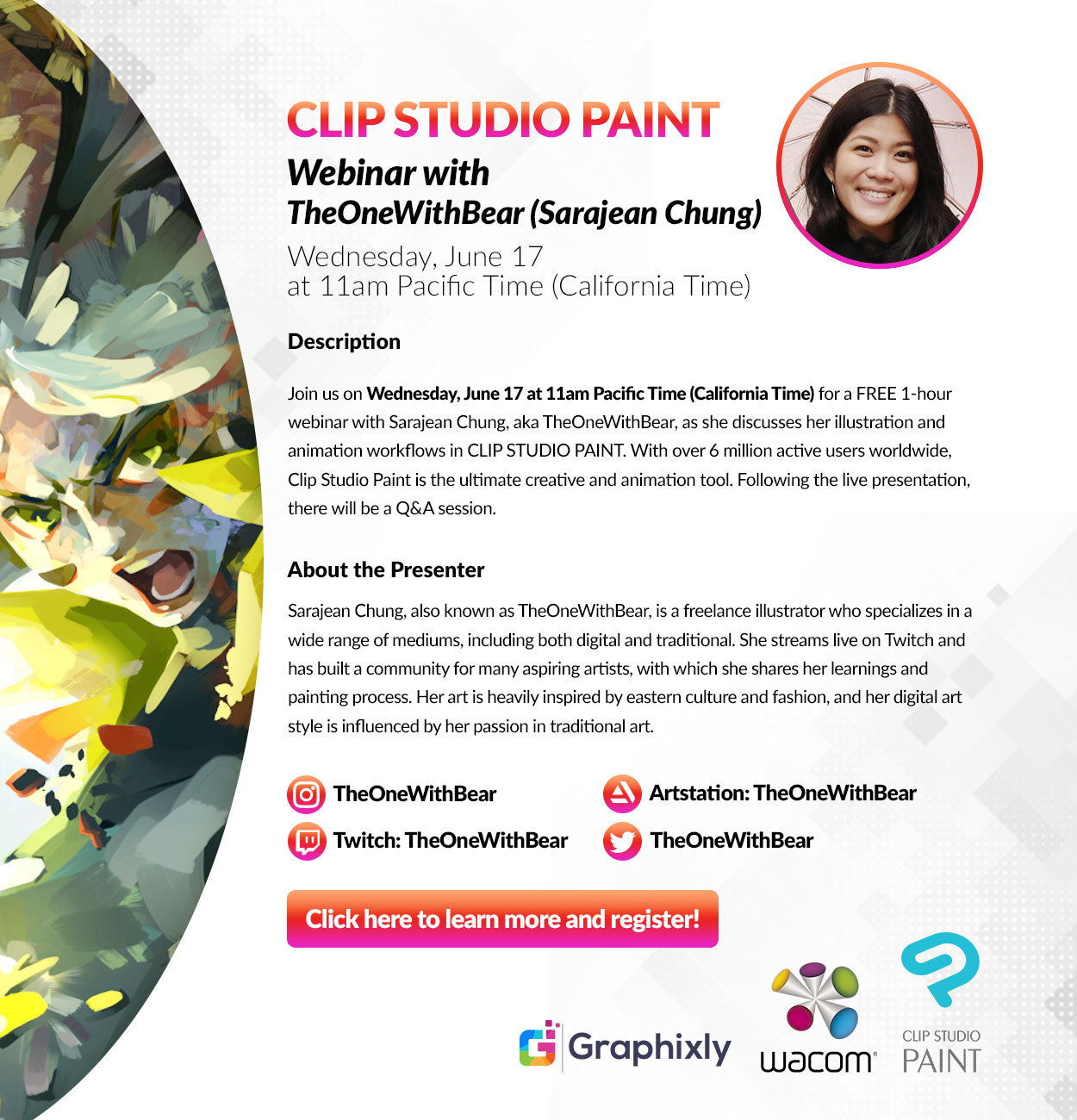 Webinar - Clip Studio Paint Learning Webinar for AWN.com with Sarajean Chung
Contact Graphixly @
Please register for Webinar - Clip Studio Paint Learning Webinar for AWN.com with Sarajean Chung:
Click here to register for this FREE Webinar
Description
Join us on Wednesday, June 17 at 11am Pacific Time (California Time) for a FREE 1-hour webinar with Sarajean Chung, aka TheOneWithBear, as she discusses her illustration and animation workflows in CLIP STUDIO PAINT. With over 6 million active users worldwide, Clip Studio Paint is the ultimate creative and animation tool. Following the live presentation, there will be a Q&A session.
Click here to register for this FREE Webinar
About the presenter






Sarajean Chung, also known as TheOneWithBear, is a freelance illustrator who specializes in a wide range of mediums, including both digital and traditional. She streams live on Twitch and has built a community for many aspiring artists, with which she shares her learnings and painting process. Her art is heavily inspired by eastern culture and fashion, and her digital art style is influenced by her passion in traditional art.
Follow Sarajean on social media:
IG, Twitter, Artstation, Twitch @TheOneWithBear
0 comments