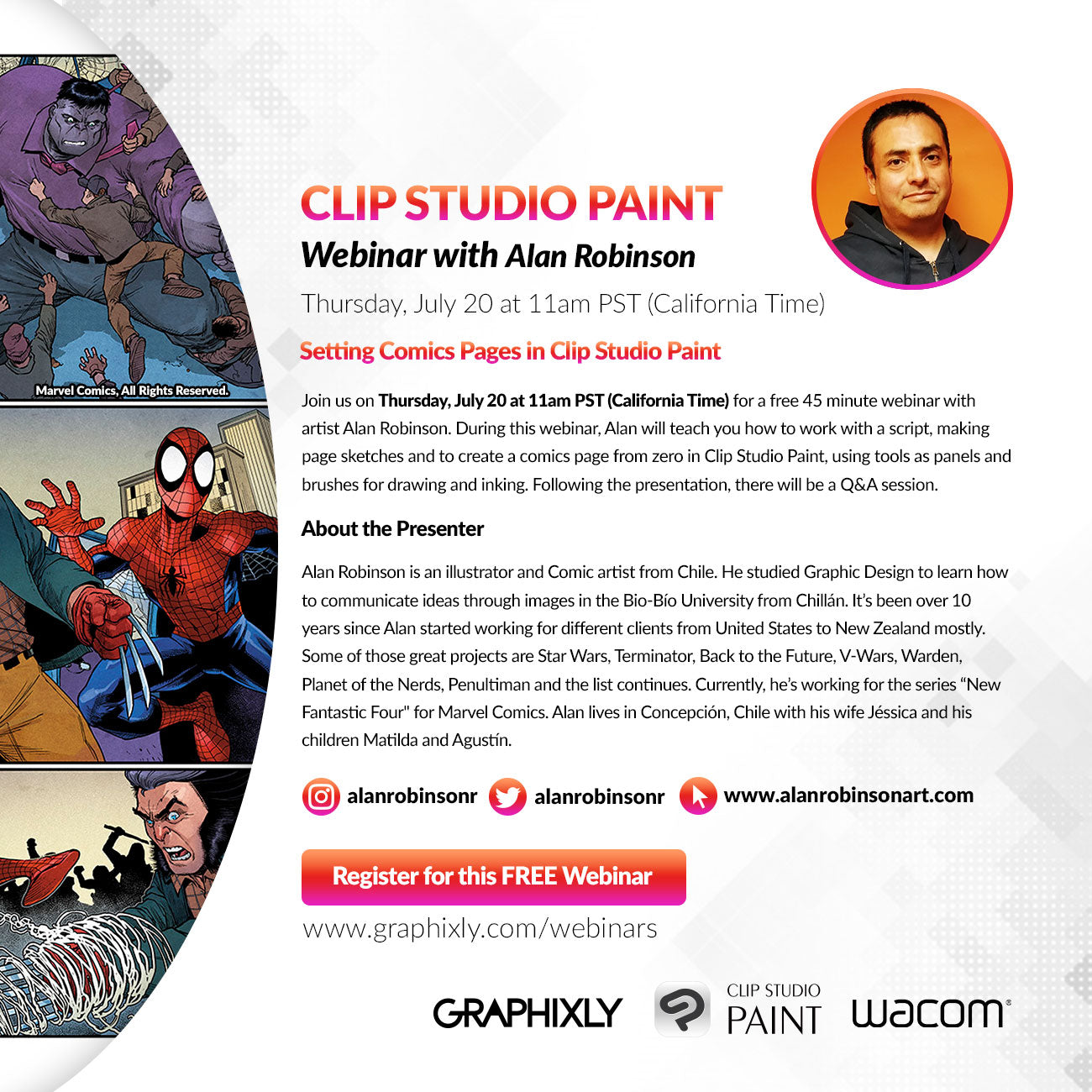 Webinar – Setting Comics Pages in Clip Studio Paint with Alan Robinson
Contact Graphixly @
Please register for the Webinar – Setting Comics Pages in Clip Studio Paint with Alan Robinson:
Click here to register for this FREE Webinar
Description
Join us on Thursday, July 20 at 11am PST (California Time) for a free 45 minute webinar with artist Alan Robinson. During this webinar, Alan will teach you how to work with a script, making page sketches and to create a comics page from zero in Clip Studio Paint, using tools as panels and brushes for drawing and inking. Following the presentation, there will be a Q&A session.
Click here to register for this FREE Webinar
About the presenter
Alan Robinson is an illustrator and Comic artist from Chile. He studied Graphic Design to learn how to communicate ideas through images in the Bio-Bío University from Chillán. It's been over 10 years since Alan started working for different clients from United States to New Zealand mostly. Some of those great projects are Star Wars, Terminator, Back to the Future, V-Wars, Warden, Planet of the Nerds, Penultiman and the list continues. Currently, he's working for the series "New Fantastic Four" for Marvel Comics. Alan lives in Concepción, Chile with his wife Jéssica and his children Matilda and Agustín.

Instagram: @alanrobinsonr
Twitter: @alanrobinsonr
Website: www.alanrobinsonart.com
0 comments