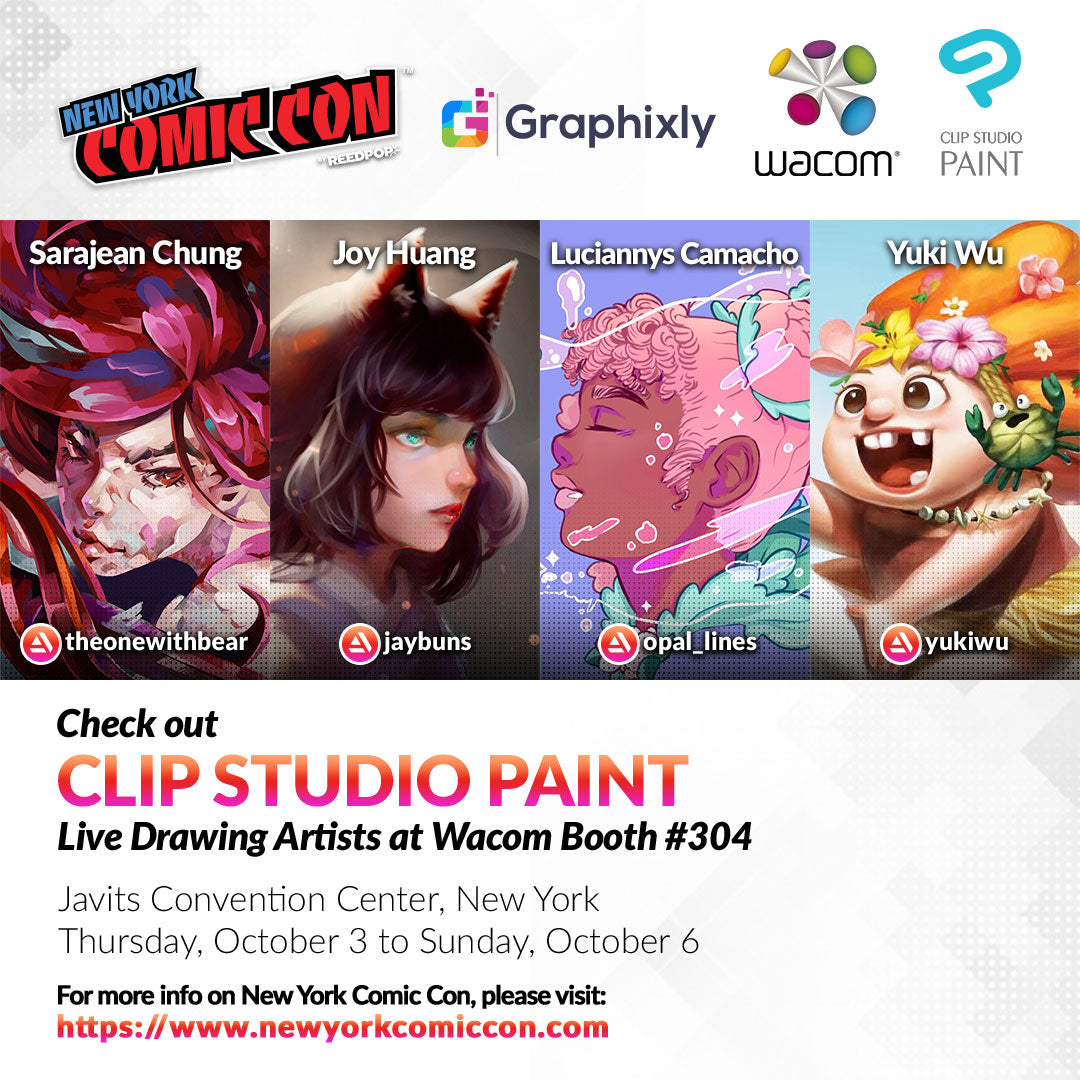 New York Comic Con - CLIP STUDIO PAINT Live Drawing Artists
Contact Graphixly @
The Graphixly CLIP STUDIO PAINT team will be exhibiting at New York Comic Con! Come visit us at the Wacom/Clip Studio Paint booth #304.

Javits Convention Center, New York

Thursday, October 3 to Sunday, October 6
BIO
Sarajean Chung, also known as TheOneWithBear, is a freelance illustrator who specializes in a wide range of mediums, including both digital and traditional. She streams live on Twitch and has built a community for many aspiring artists, with which she shares her learnings and painting process. Her art is heavily inspired by eastern culture and fashion, and her digital art style is influenced by her passion in traditional art.
Joy Huang is an illustrator and concept artist who enjoys experimenting with different techniques to portray light and ambience in her works that can reflect a depth to the soul of the characters. Joy is also a glutton for bad zombie movies.
Luciannys Camacho is currently a senior at the School of Visual Arts with a focus in VFX compositing and design. Lucy takes an artistic and creative approach as she likes to incorporate her own work and composite them into real life plates.
Yuki Wu an Illustrator and digital artist based in New York. She specializes in 2D digital painting and concept design. Yuki is currently studying 2D animation.

For more info on New York Comic Con, please visit https://www.newyorkcomiccon.com/
0 comments