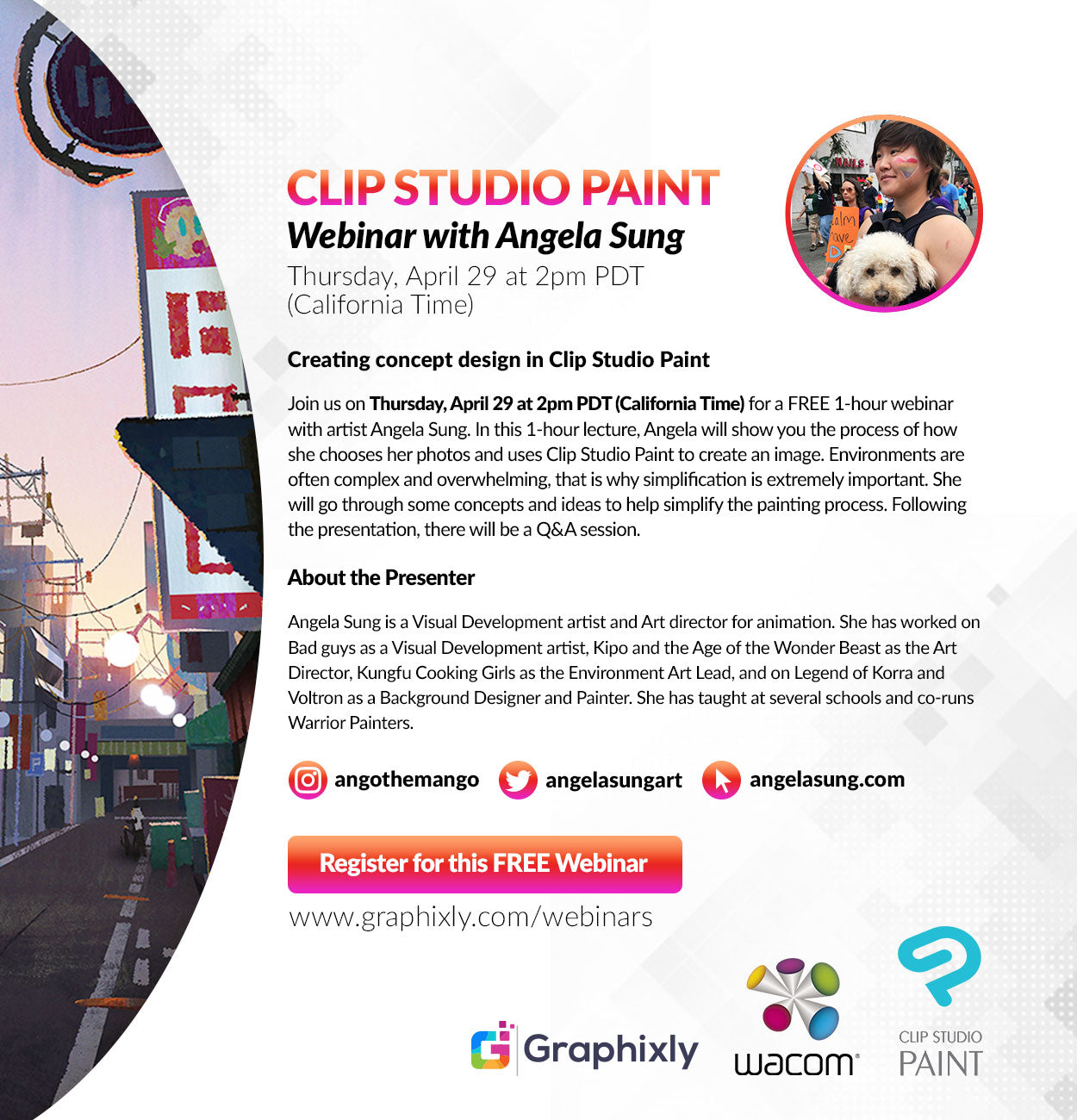 Creating concept design in Clip Studio Paint with Angela Sung
Contact Graphixly @
WATCH THE WEBINAR RECORDING HERE
Please register for Webinar - Creating concept design in Clip Studio Paint with Angela Sung:
Click here to register for this FREE Webinar
Description
Join us on Thursday, April 29 at 2pm PDT (California Time) for a FREE 1-hour webinar with artist Angela Sung. In this 1-hour lecture, Angela will show you the process of how she chooses her photos and uses Clip Studio Paint to create an image. Environments are often complex and overwhelming, that is why simplification is extremely important. She will go through some concepts and ideas to help simplify the painting process. Following the presentation, there will be a Q&A session.
Click here to register for this FREE Webinar
About the presenter


Angela Sung is a Visual Development artist and Art director for animation. She has worked on Bad guys as a Visual Development artist, Kipo and the Age of the Wonder Beast as the Art Director, Kungfu Cooking Girls as the Environment Art Lead, and on Legend of Korra and Voltron as a Background Designer and Painter. She has taught at several schools and co-runs Warrior Painters. 
Website:  angelasung.com
Twitter: angelasungart
Instagram: angothemango
0 comments