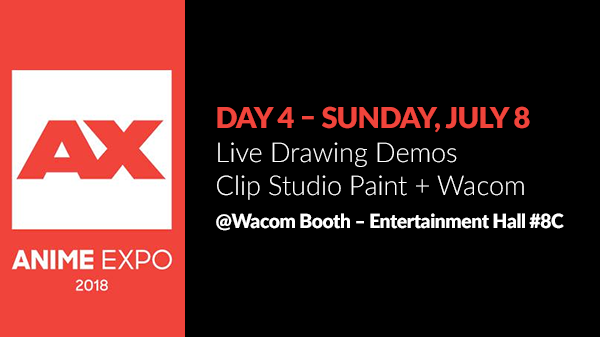 Anime Expo - Sunday, July 8 - Clip Studio Paint Live Drawing Demo
Fahim Niaz @
Sunday, July 8 Live Drawing Demo @Wacom Booth - Entertainment Hall #8C
10am to 11am - Mr Hotcakes
BOMHAT draws cute girls and johnlock and that's it.
https://www.pixiv.net/member.php?id=4422668
11am to 12pm - Rose
Hi, I'm Rose, also known as Lackless! I've been a freelance illustrator and active in the convention scene since 2012. My art style takes inspiration from anime and video games. I enjoy drawing with soft colour schemes.
http://lackless.tumblr.com/
0 comments