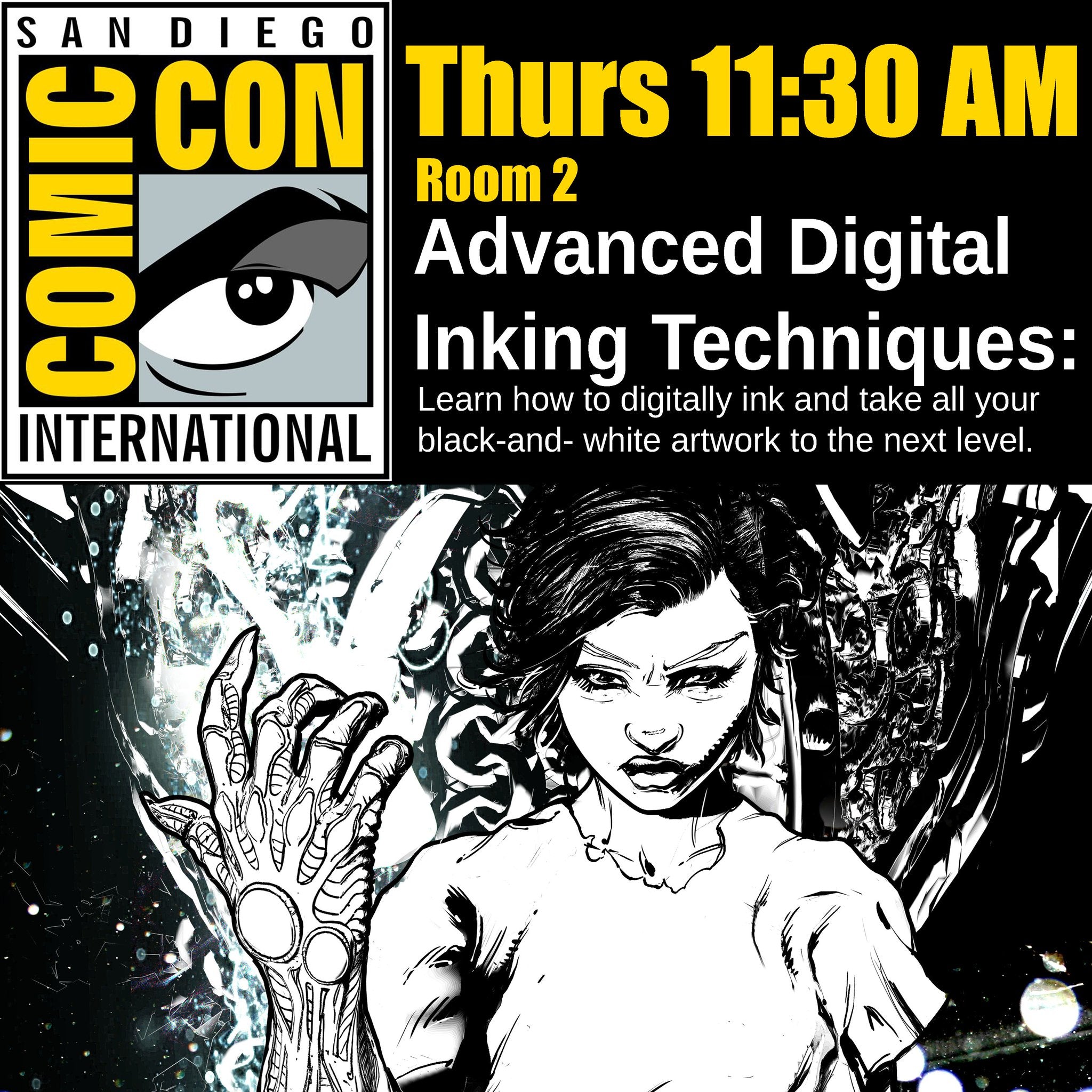 Advanced Digital Inking Techniques with Brian Haberlin at SDCC
Fahim Niaz @
Advanced Digital Inking Techniques
Learn how to digitally ink and take all your black-and- white artwork to the next level.
Comics artist Brian Haberlin will delve into Clip Studio Paint and other application's treasure trove of features old and new that not only enhance comic applications but make possible countless creative pen and ink opportunities rarely seen before. If you're serious about your black-and-white artwork, this session is a must.
Brian Haberlin is an American comic book artist, writer, editor, animator, sculptor, educator and producer. He is best known as the co-creator of the Witchblade franchise and for his digital art innovations. Haberlin currently runs Digitalarttutorials.com, where he produces art tutorials, teaches at Minneapolis College of Art and Design, and is a partner in Anomaly Productions, producing graphic novels, comics and augmented reality apps.
Who: Brian Haberlin - Spawn, Anomaly, Witchblade
Date: Thursday, July 19, 2018
Time: 1130am to 1pm
Where: San Diego Comic-Con Convention Center - Room 2
0 comments