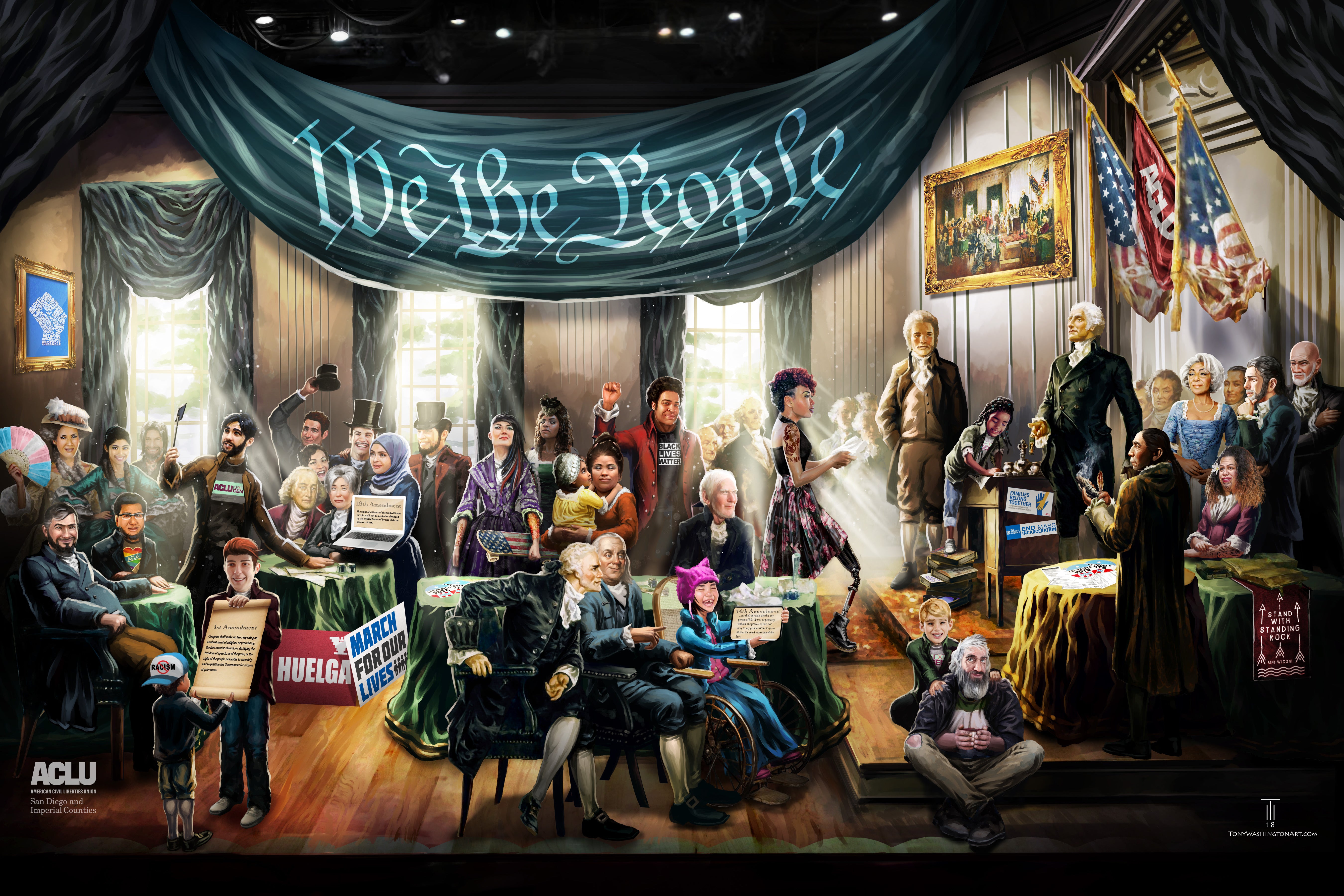 ACLU Constitution Day Art Created by Tony Washington
Fahim Niaz @
While at San Diego Comic Con, the communications director from the San Diego ACLU chapter and her team approached Clip Studio Paint artist Anthony "Tony" Washington about working on a project. A few days later, they offered him the opportunity to create the Constitution piece.
Tony mentions that "the team and I went over the concepts and they provided me great feedback, as I created the art from start to finish. It was an amazing feeling to see this come to fruition, as this is the longest that I've worked on a single piece in my career (just under a month) and couldn't be happier with the end result."
Tony considers it a tremendous honor to recreate the Constitution painting. He also enjoyed being able to paint for the first time in Clip Studio Paint. Having inked in the software for years, he was finally able to test out the painting brushes on this piece.
You can find Tony on ArtStation
And on Instagram
Download the full color image here
0 comments